holiday web exclusive :
GET FESTIVE!
Let's be honest. We all want to be magnificent and dazzling for the holidays.
Perfect timing as the Afibel stylists have come up with no fewer than 12 looks designed to enhance all figures.
From the timeless little black dress to the trendier jumpsuit, with golden accents to more colourful notes,
there's something for everyone! You'll have a hard time choosing.

Seductively attractive, elegant, stylish and feminine. You'll be thrilled!

EPIGONE jumpsuit
LOOK 1

Let's revisit the classics
The black jumpsuit is a festive staple. And there's nothing better to lengthen the figure and quickly add style. It will be hard to resist the very trendy pleats and feminine crossover neckline. Contrast the overall black with golden or colourful accessories.
EPIGONE jumpsuit from £59 - Shop the look! >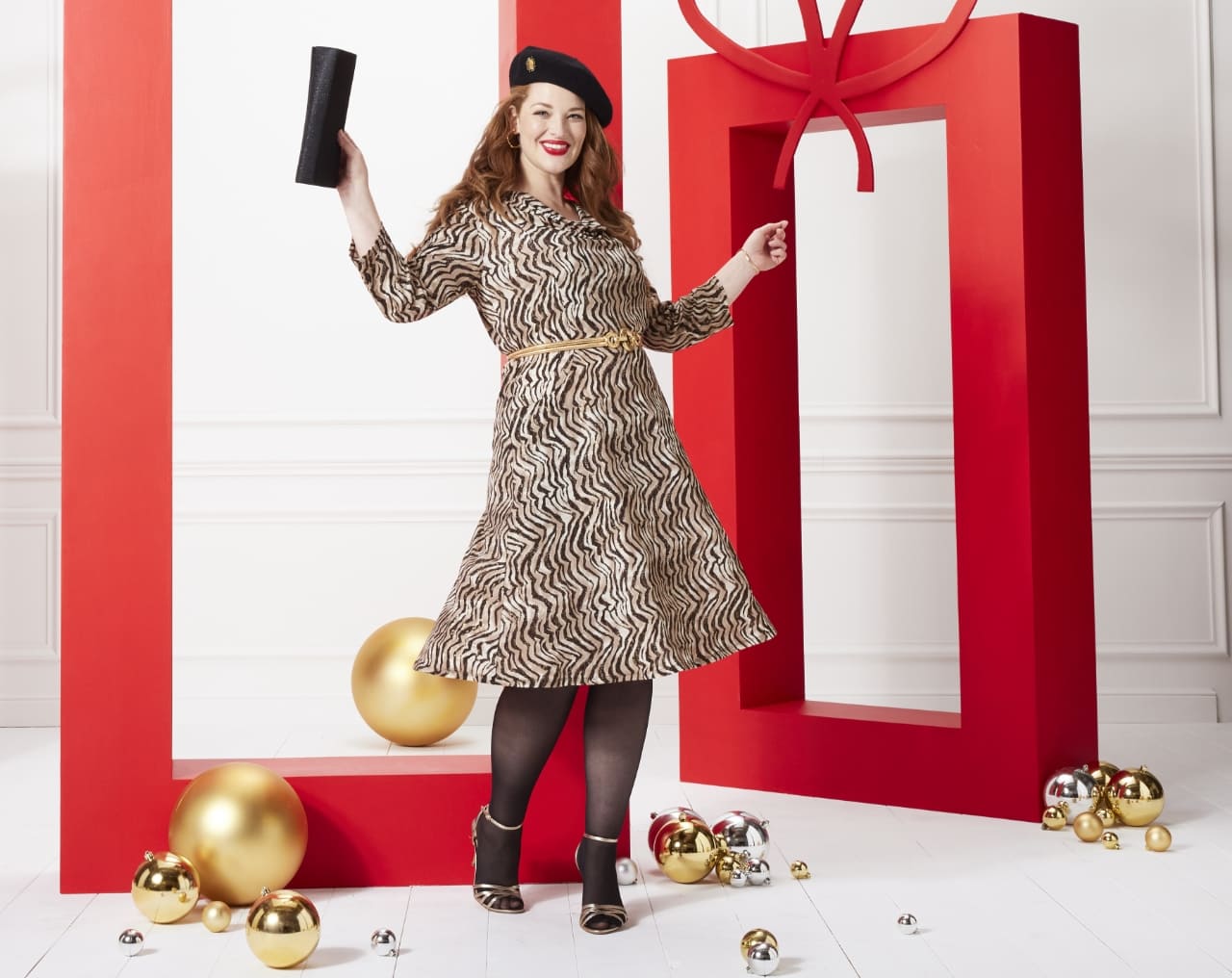 WEZEB dress
LOOK 2

For ravishing style!
The roaring and terribly modern style of a tiger print. You'll love the vibrant animal print in gold and black for alluring style. Don't overdo the accessories. Keep things tame with court shoes and a black bag. And while you're at it, a narrow golden belt to highlight the waist.
WEZEB dress from £55 - Shop the look! >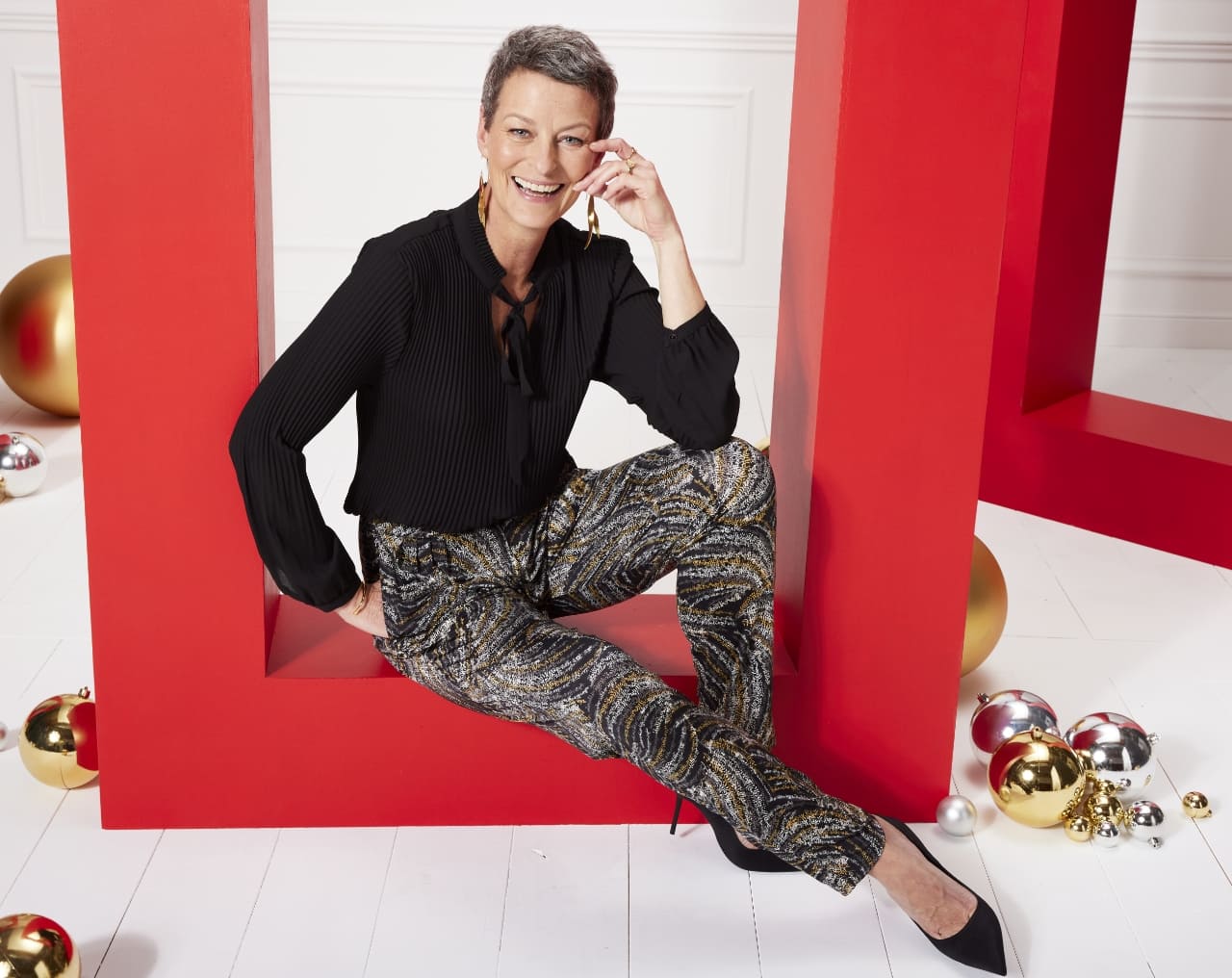 CHAMPOUX tunic


WUTE trousers
LOOK 3

Festive Frills
Go for trendy and feminine style with this chic duo. The elegance of a black tunic with superb pleats and pretty frills pairs with trousers and their vibrant original print. A style to wear not just for the holidays!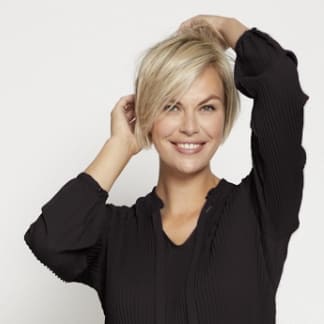 CHAMPOUX tunic from £39 - Shop the look! >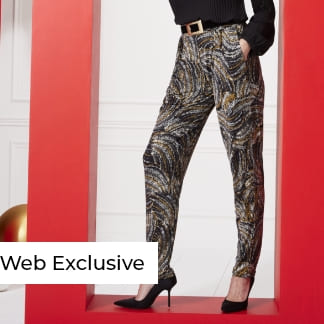 WUTE trousers from £39 - Shop the look! >
LOOK 4
Pump up the colours
and the volume!
Iridescent sheer voile and precious needlecord, deep black and tasty caramel for an outfit that plays with textures and shapes to deliver a structured silhouette. Finish your look with timelessly chic gold and black accessories.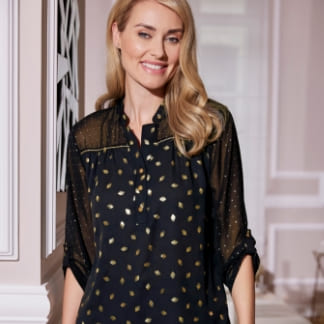 CUINCY tunic from £39- Shop the look! >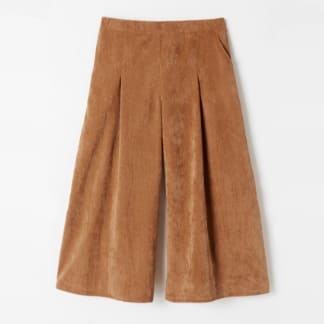 LOUZY culottes from £45 - Shop the look! >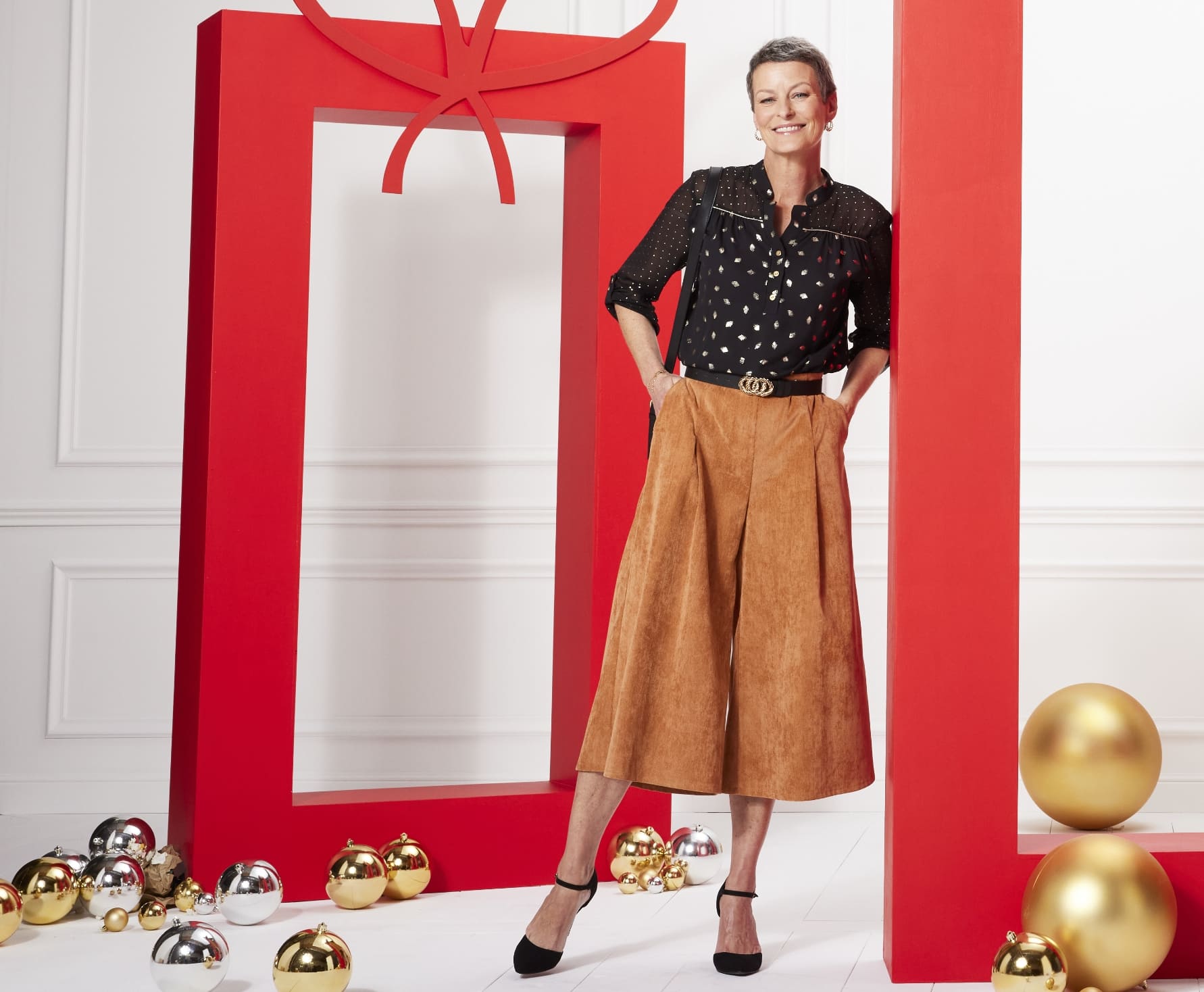 CUINCY tunic


LOUZY culottes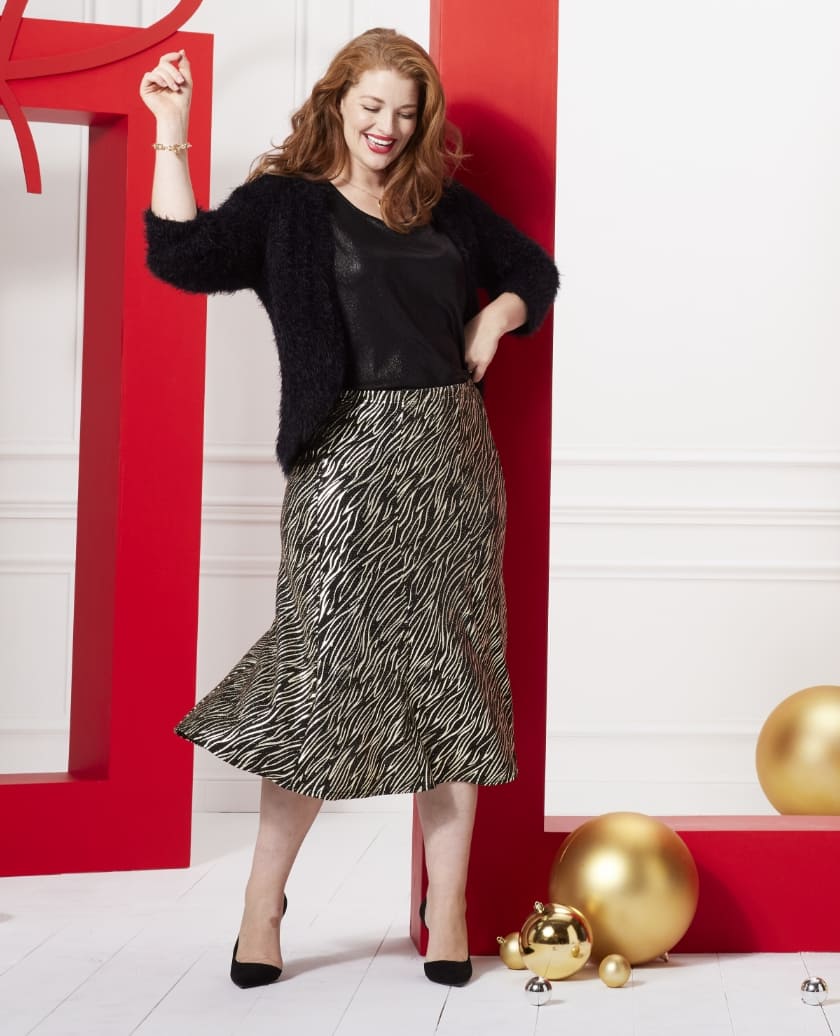 POMEROL bolero

WUST T-shirt

LADY skirt
LOOK 5

Soft seduction
The zebra print is the star of the season right on down to our festive outfits. Tame it by opting for a glittery version that you'll wear with a small black top and a very soft and warm bolero. Deliciously feminine and trendy. Play up the festive style with accessories in golden hues. You're sure to be a hit!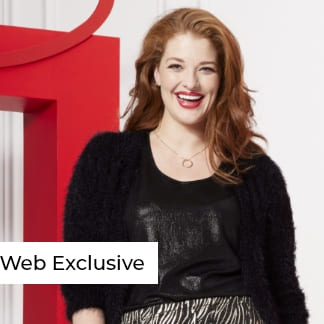 WUST top from £29 - Shop the look! >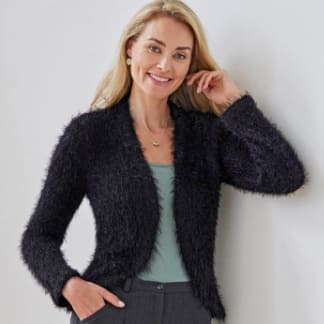 POMEROL bolero from £39- Shop the look! >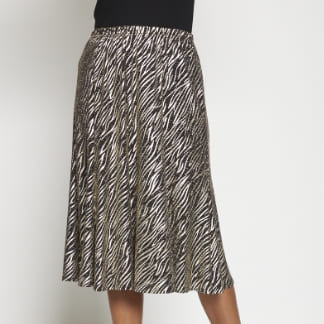 LADY skirt from £39 - Shop the look!>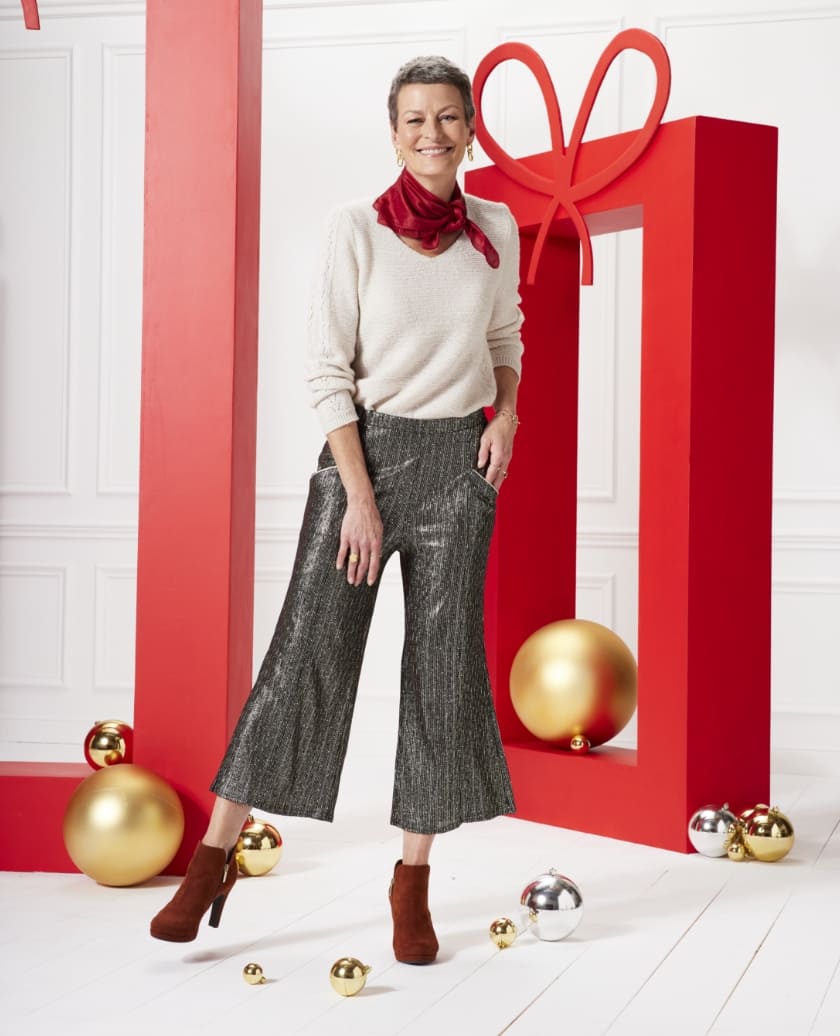 PIMBO jumper


WULLA trousers
LOOK 6

Shades of Winter
These culottes with very chic golden fibres are sure to become a big favourite. You'll wear them with soft and harmonious beige and camel shades. Case in point, here they're shown with a pearly beige V-neck jumper. Add colourful and punchy accessories for guaranteed feminine style.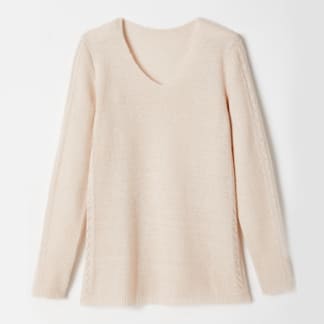 PIMBO jumper from £39 - Shop the look! >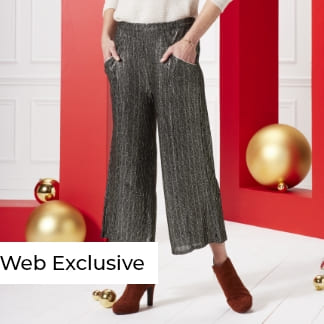 WULLA trousers from £35 - Shop the look! >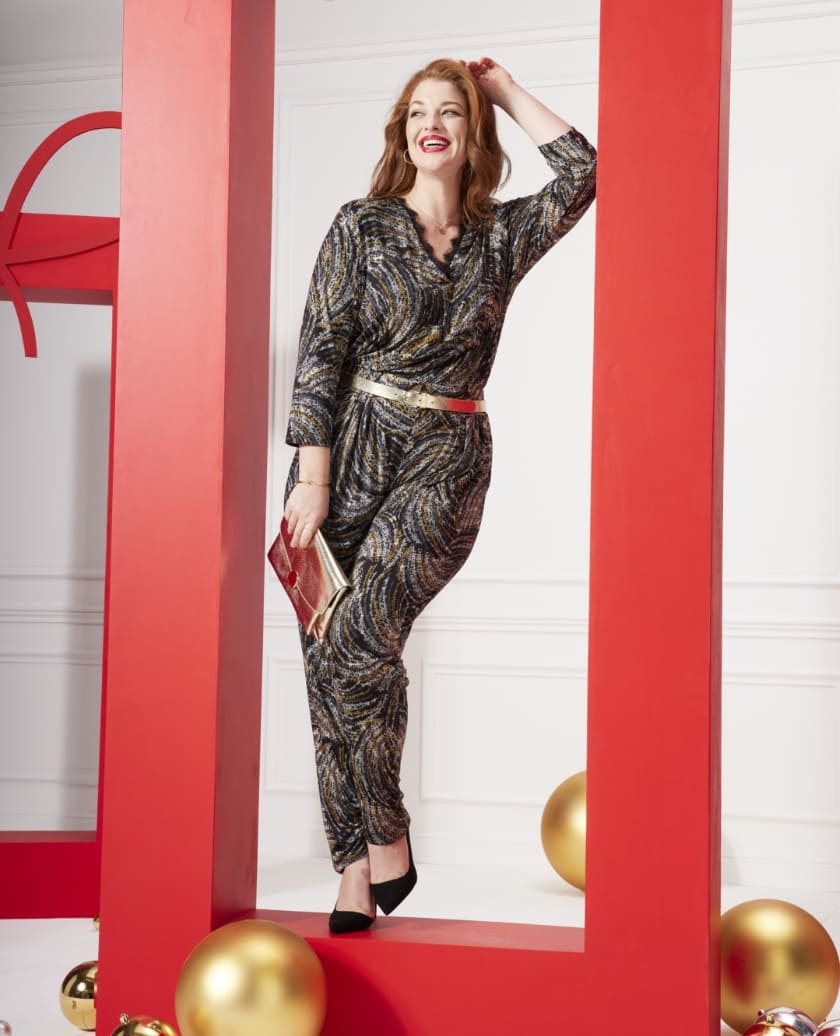 WUISE tunic

WUTE trousers
LOOK 7
A very shiny print
with magnetic style!
Mix a V-neck tunic with flowing trousers and you get a mock jumpsuit that's pleasant and practical wear. The swirling black and gold print will win you over. What's more, you'll also love these pieces for every day. Wear them together or as separates.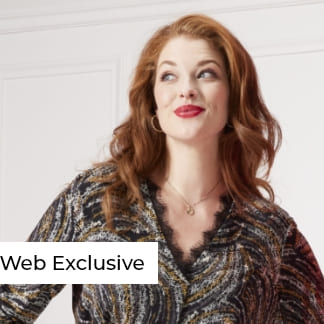 WUISE tunic from £37 - Shop the look!>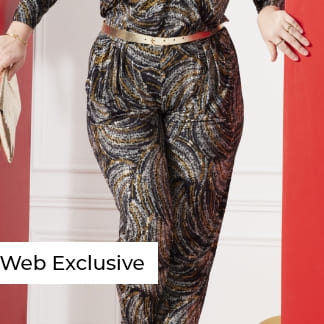 WUTE trousers from £39 - Shop the look! >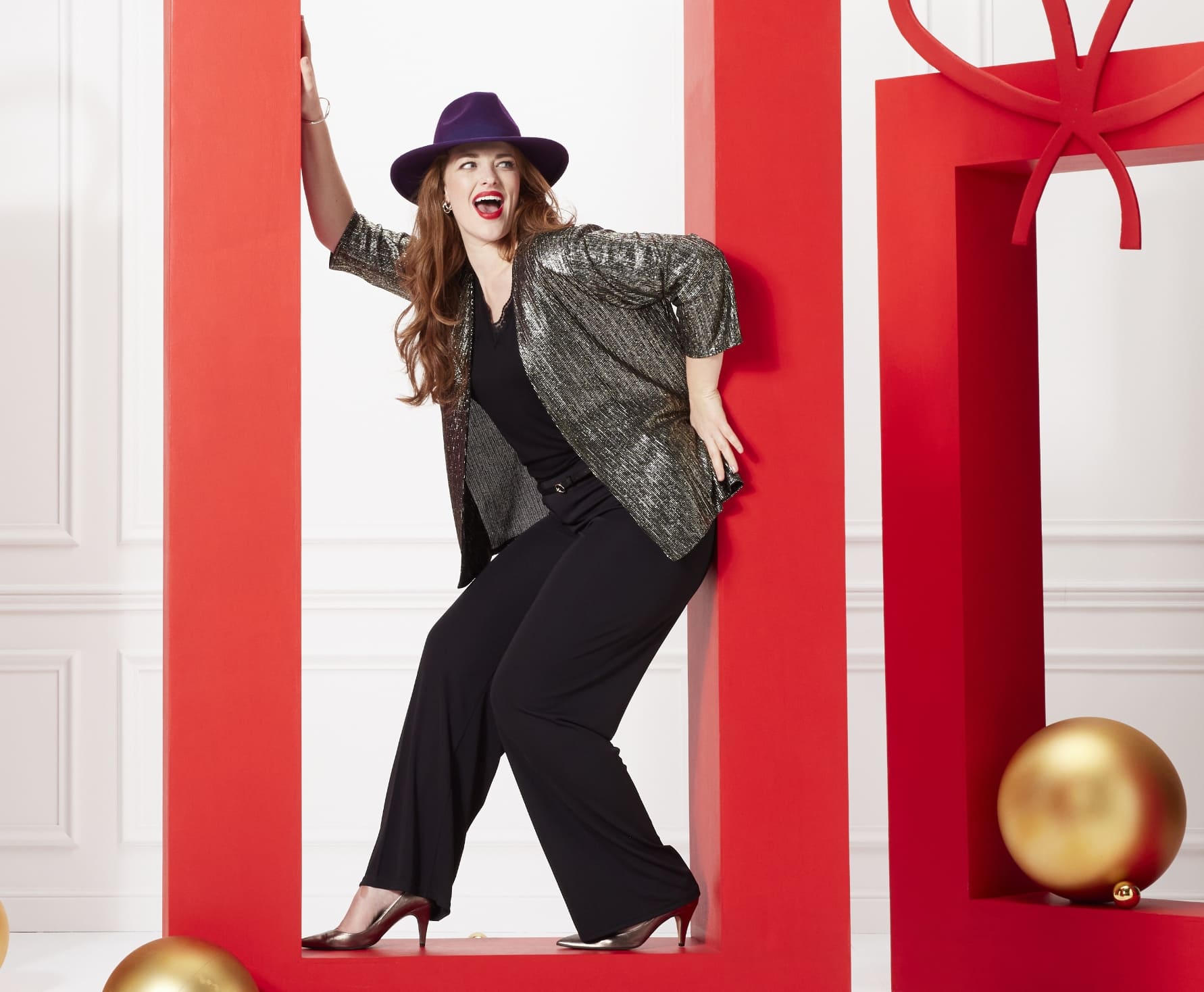 WAJAV jacket
CARACAS top


NIRINA trousers
LOOK 8

Black is back
An outfit in all-over black but different textures and details. You'll love the lace-trimmed neckline and the flowing stretch knit trousers. The jacket adds a bright touch that boosts the outfit. Classic pieces in a wardrobe that you can wear separately month after month.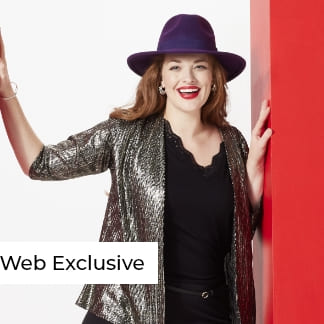 WAJAV jacket from £35 - Shop the look! >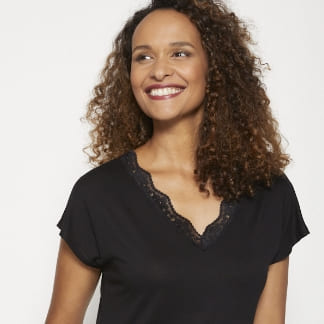 CARACAS top from £19 - Shop the look! >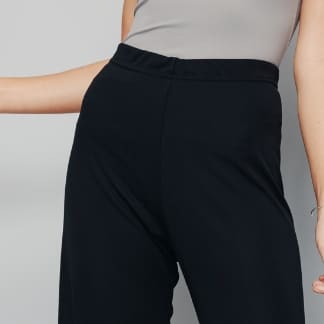 NIRINA trousers from £27 - Shop the look!>
LOOK 9

Try colour!
Let's leave steadfast black and gold for a change. Go with a dark green, a bubbly yellow with ever present gold accents for chic and colourful style. Flowing lines add even more elegance for light and swingy silhouettes.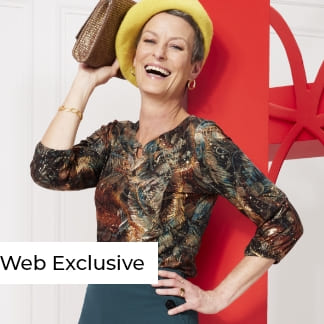 WAON tunic from £39 - Shop the look! >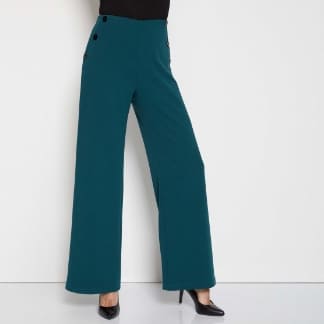 NOUIC trousers from £45 - Shop the look!>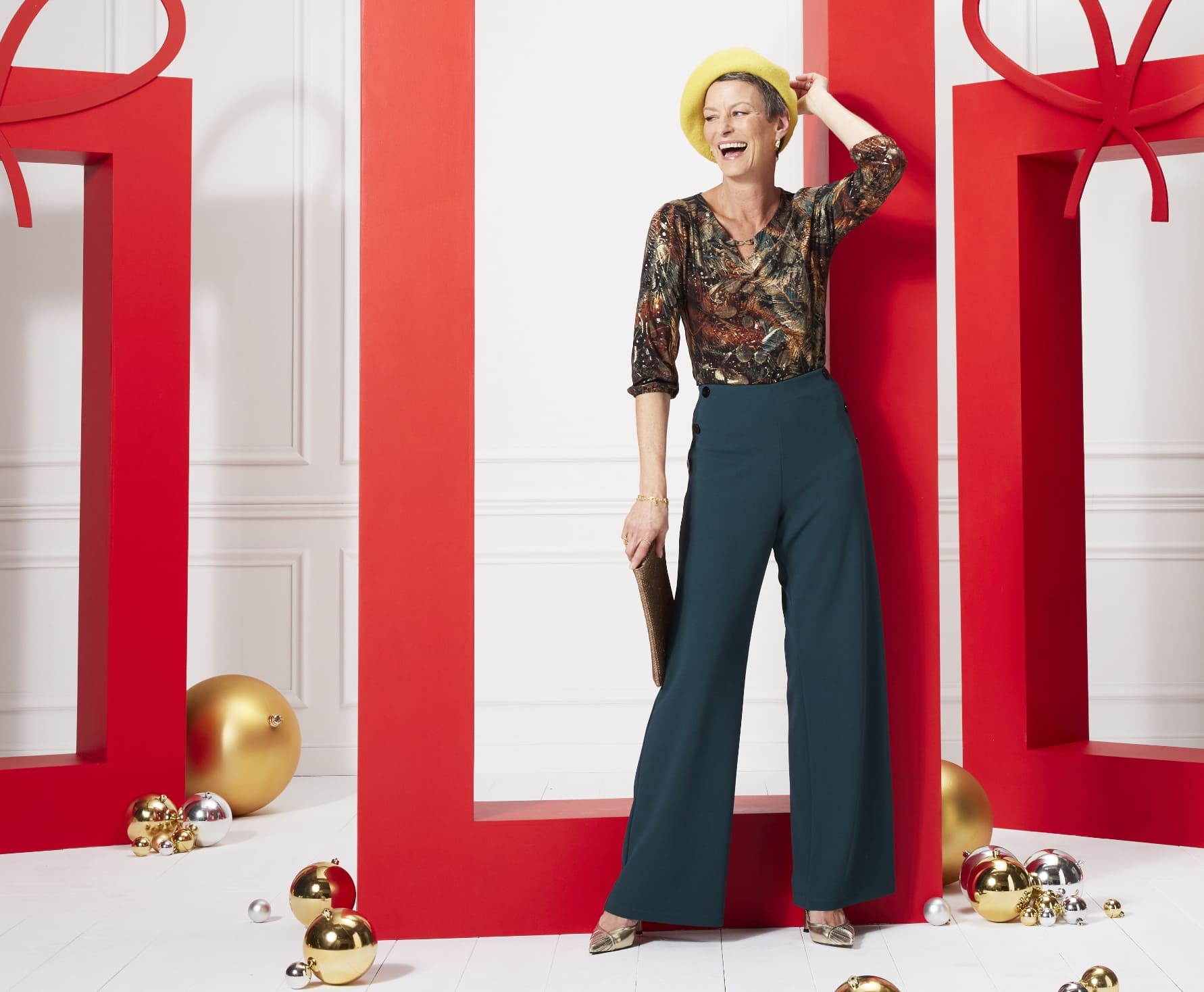 WAON tunic


NOUIC trousers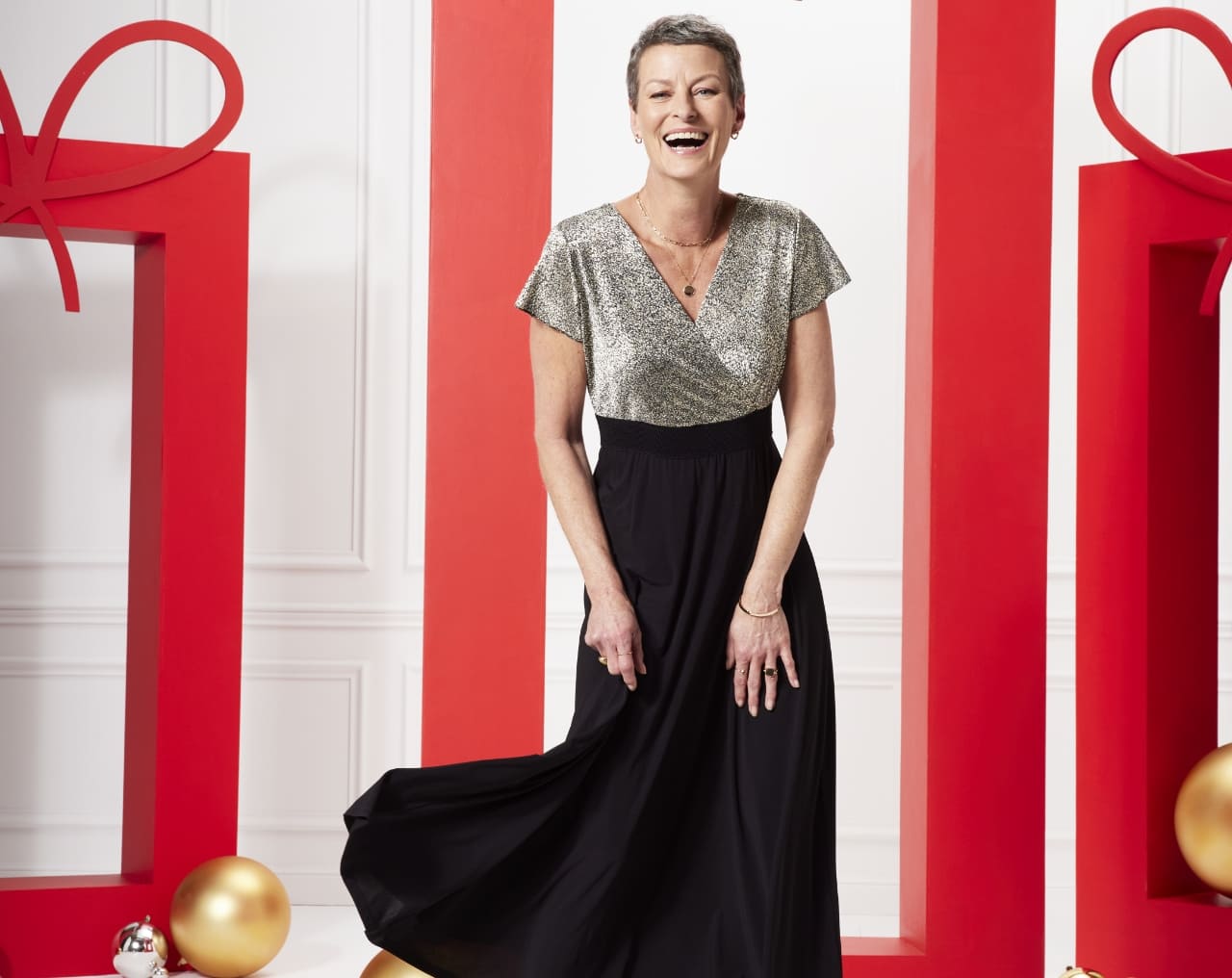 WAOUH dress
LOOK 10

Everybody wants this festive frock!
You'll be the life of the party in this flowing knit dress in timeless black with a bright sequin top. Add golden tone-on-tone accessories and you're set. A wardrobe must-have that you'll wear over and over again.
WAOUH dress from £55 - Shop the look! >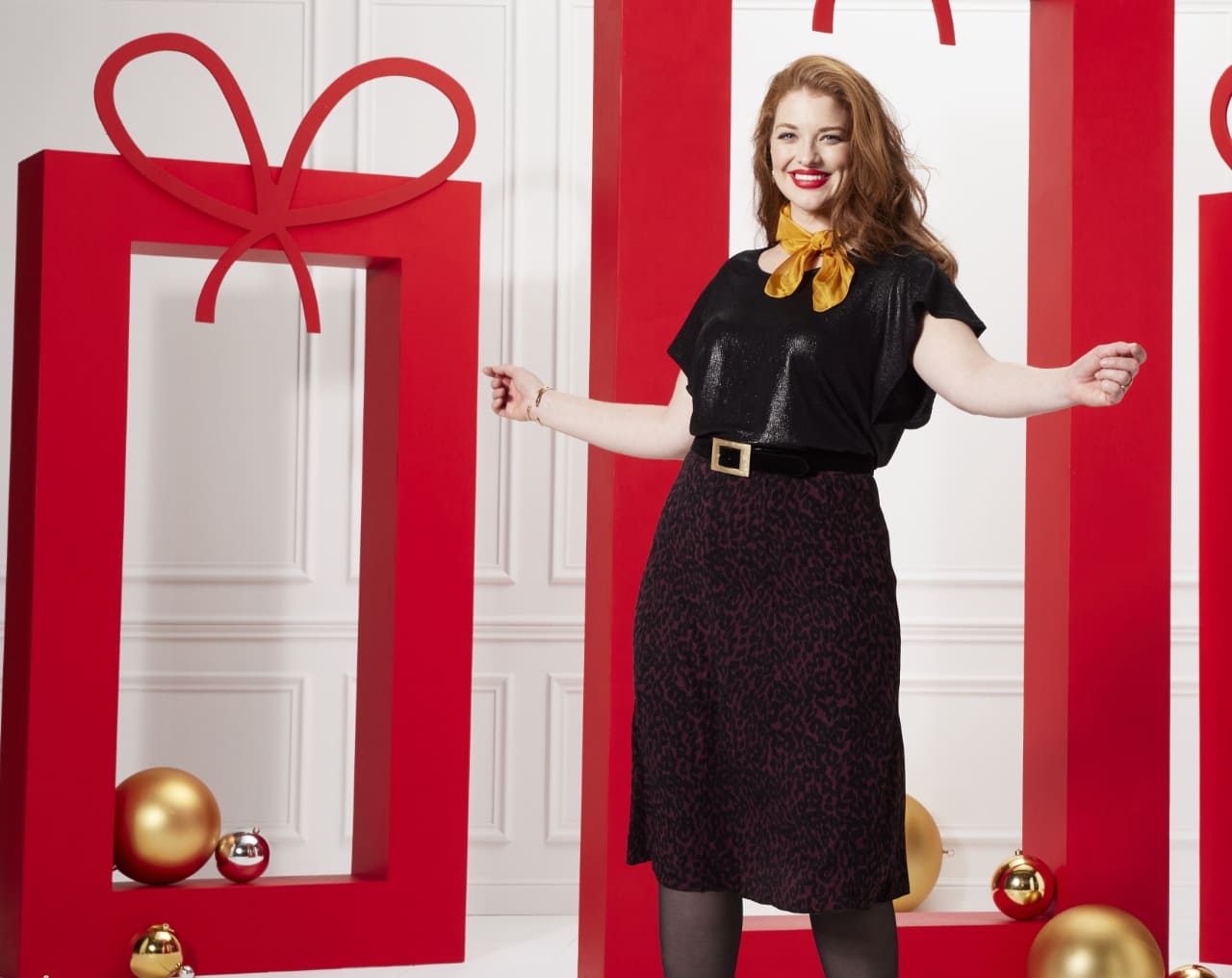 WUST tunic

WOPAR skirt

LOOK 11

Animal prints for simple and festive statement looks
The leopard print is always a favourite especially when it's updated with colour. Play up the feminine side in a tunic with billowy sleeves and pretty heels.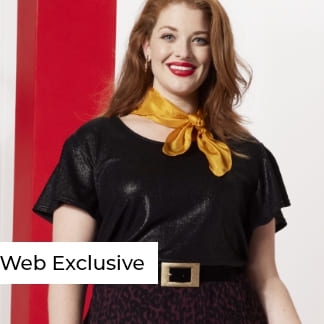 WUST tunic from £29 - Shop the look! >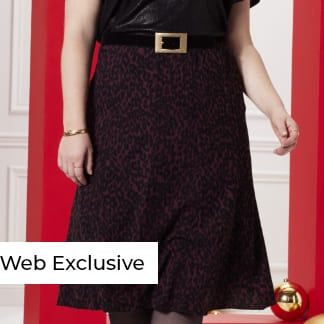 WOPAR skirt from £39 - Shop the look! >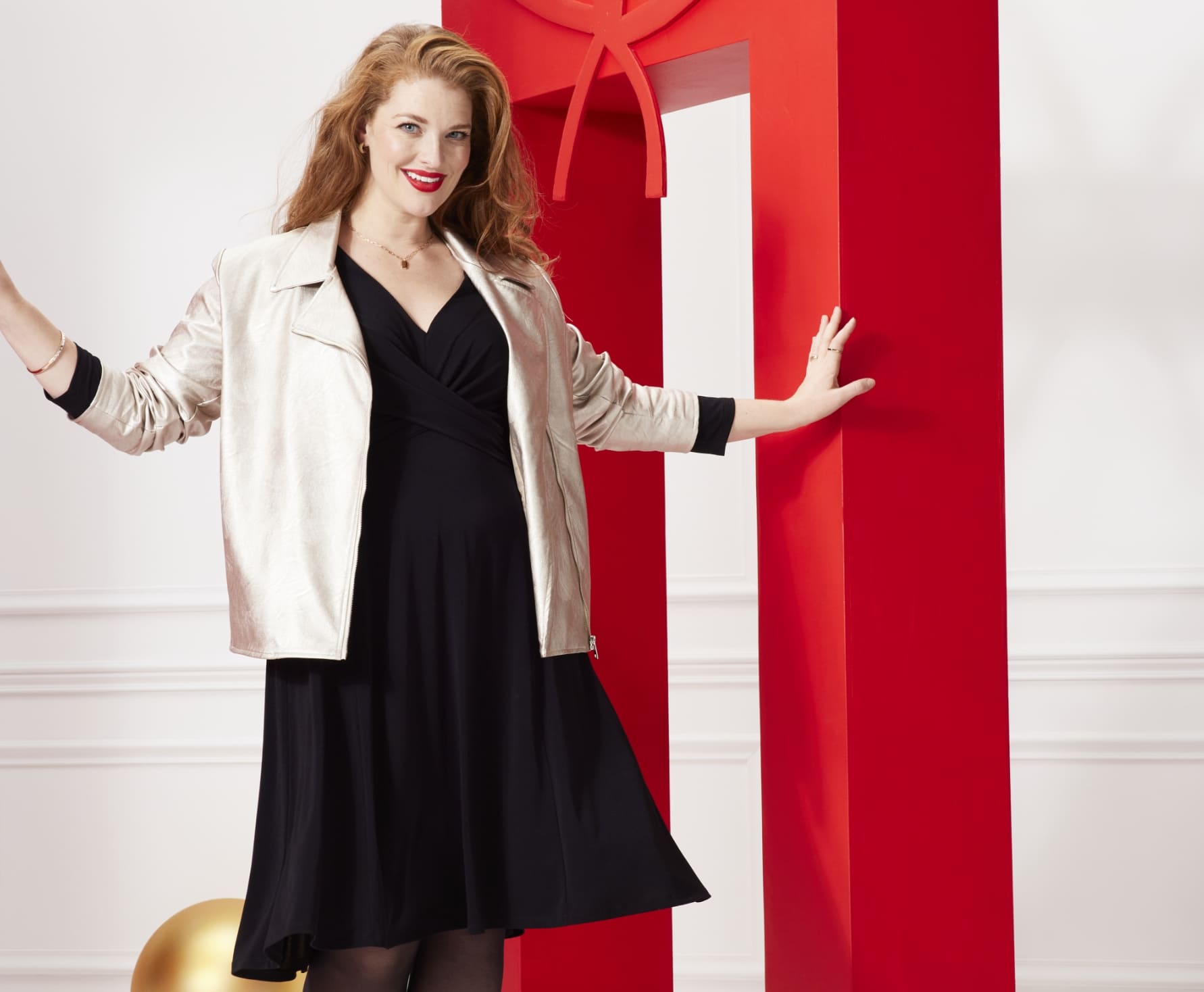 TERJA jacket
HALLINE dress

LOOK 12

Rock it!
The classic little black dress goes rogue. And seductive with a plunging crossover neckline and swingy skirt. Partnered with an iridescent jacket, it rocks. High heels and an attractive clutch are the perfect finish to this very feminine outfit.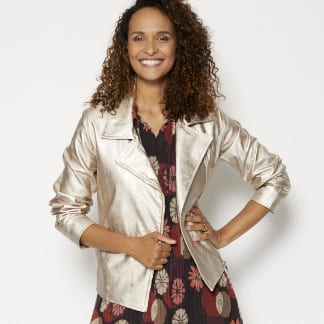 TERJA jacket from £69 - Shop the look! >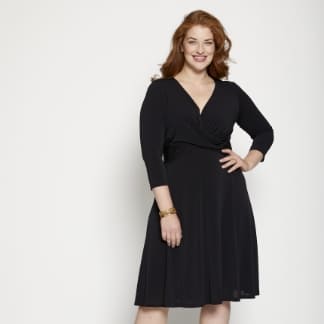 HALLINE dress from £49 - Shop the look! >
Join us @AFIBEL_UK