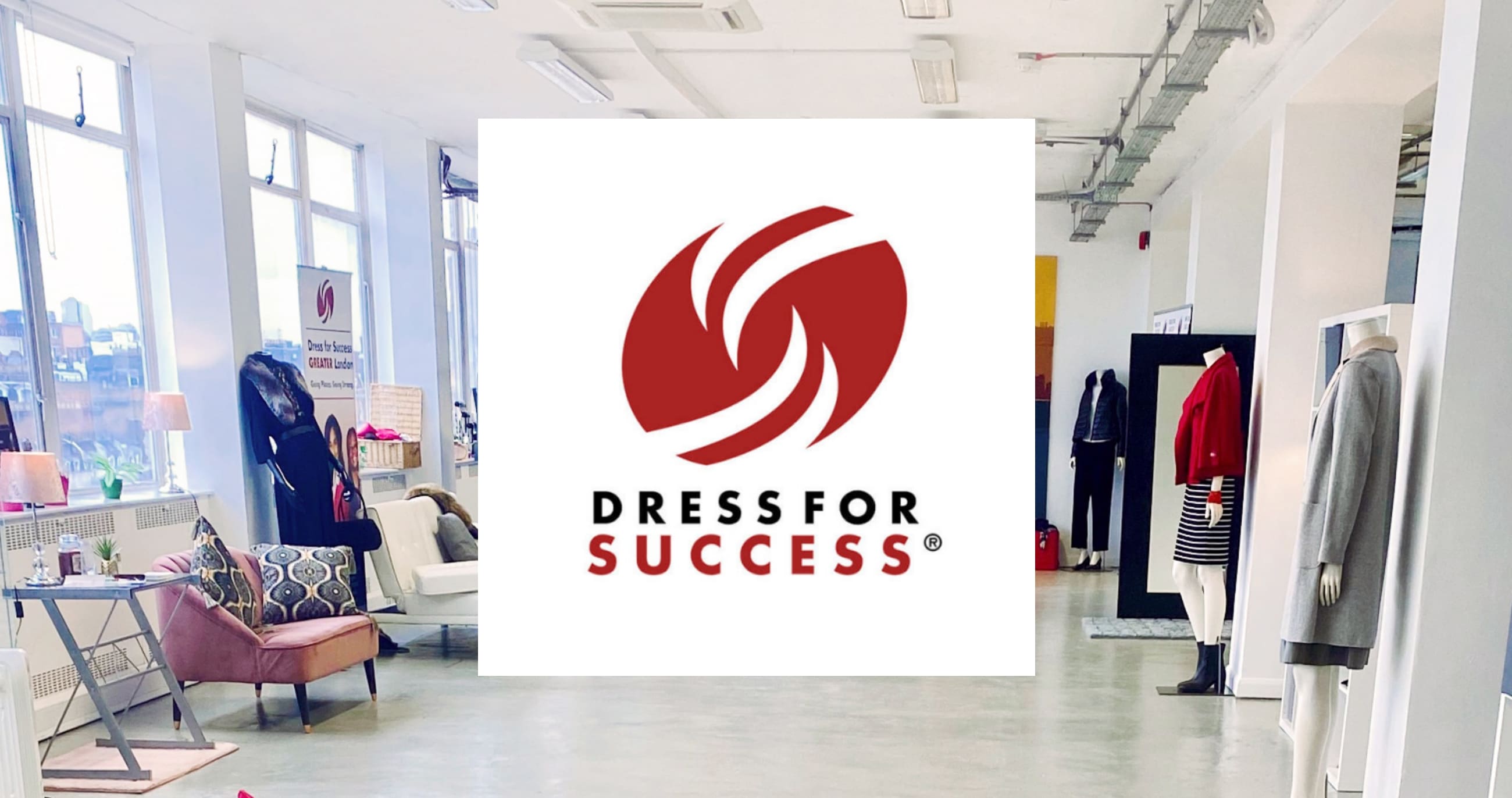 supports International Women's Day with
Who is Dress for Success?
Dress for Success Greater London is an independent registered Charity and Company Limited by Guarantee. They are an affiliate of Dress for Success Worldwide, a global not-for-profit organisation and deliver their services from an approachable boutique and career centre in the Tower Hamlets area of London which is one of the most deprived areas, experiencing high levels of unemployment.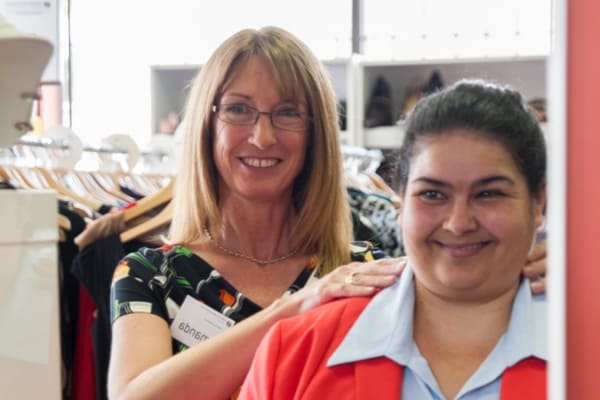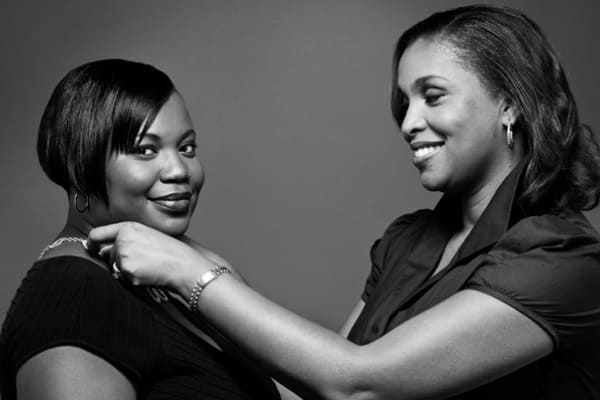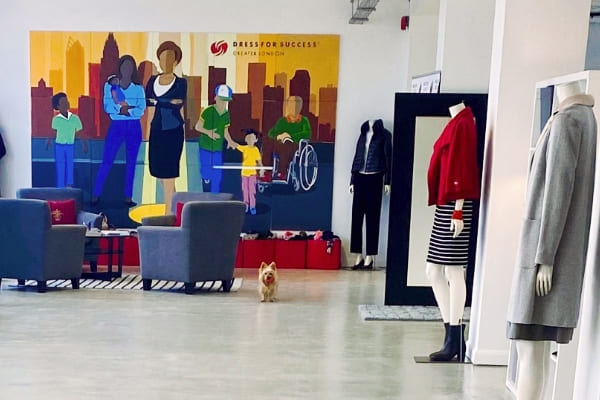 Their mission
They promote the economic independence of women by providing professional clothes, a network of support and career development advice to help them thrive in work and in life. Every week women experiencing social and financial disadvantage engage with the organisation's services, beginning their journey to become well dressed and empowered both inside and out and embrace a brighter future.

Some figures
2000
women accessed their services in 2020
80%
of these were successful in securing employment
They also experienced an increase of 30% in their self-esteem and confidence.
They made me feel
very confident and excited
for my interview.

Dress For Success gave me two dress suits
which I interchanged during several
interviews, assessments and role play
sessions. Interviewers commented on how
smart I looked

I have a really bad body image of myself
and to begin with I felt so overwhelmed
and upset - having hang-ups over sizes
- then Margaret showed such patience
and me feel a million dollars -
Thank you so much

Why we support Dress for Success?
At Afibel, we are completely convinced that every woman is unique. We want women to cultivate self-love and feel empowered. Self-confidence is the key to a bright life and successful future; we think it is important to support women achieve their full potential.

That's why we support Dress for Success, a charity organization created to offer long-lasting solutions that enable women to break
the cycle of poverty with professional attire, a support network and confidence-building coaching programs.

And, we wish in this way, for every women, to see a beautiful smile light their face up.


To know more about Dress For Success, check their website:
Wanna support Dress for Success and their amazing work?
Every donation they receive goes toward delivering their core services and providing a new start to women across Greater London. As a small charity, it's easy to see the real difference that every penny and pound make to the women they serve.