WHEN AFIBEL MEETS CAROLINE…
«At 62 years old, I'm proud of my age and I thank my body every morning because I'm alive!
I am a free woman and a militant, as well as being a romantic feminist!
Who said that midlife women had to become invisible after 50?
On the contrary, we're perfectly comfortable with our freedom which lets us be true to ourselves, while breaking all the rules!
I really enjoyed working with Afibel who were keen to highlight our shared values for this photo shoot!
Let's celebrate the sexy sixty-somethings! »
Thank you once again to Caroline Ida Ours, for being a fabulous model for this very special collection and helping us spread these positive messages!
Proud of our curves!
To step up the pace this summer, we're going for
this maxi dress with its wonderfully colourful
graphic print. A lovely drape and crossover-effect
neckline showcase our curves for maximum
femininity. Pair it with platform sandals for a high-summer look.
WAWA dress from £59 - Shop now! >
Life's good in Afibel
Like a mantra we repeat to ourselves to stay strong, "life is good" … and it's important to make the most of it! Even during tougher times, a positive outlook can help us live life to the full every day. If pink's your colour, like the beautiful paisley print on this dress, your day's sure to be a success!
WALMIRE dress from £55 - Shop now! >
Be beautiful and be yourself!
This dress is your secret weapon with its python print and flattering ruching to the front. Showcasing your décolleté with a deep V-neck, the snakeskin print gives a nod to fashion in nature-inspired shades of khaki. Slip on a black jacket for a chic and stylish outfit!
WAPO dress from £55 - Shop now! >
Pleats please!
Stylish with heels or trendy with a nice pair of trainers, dress it up or down to suit your mood. With a pretty bloused effect on top and a beautifully pleated skirt, this dress is a winner for all different body types! We're loving the elegant and effervescent shade of emerald-green.
WILLA dress from £59 - Shop now! >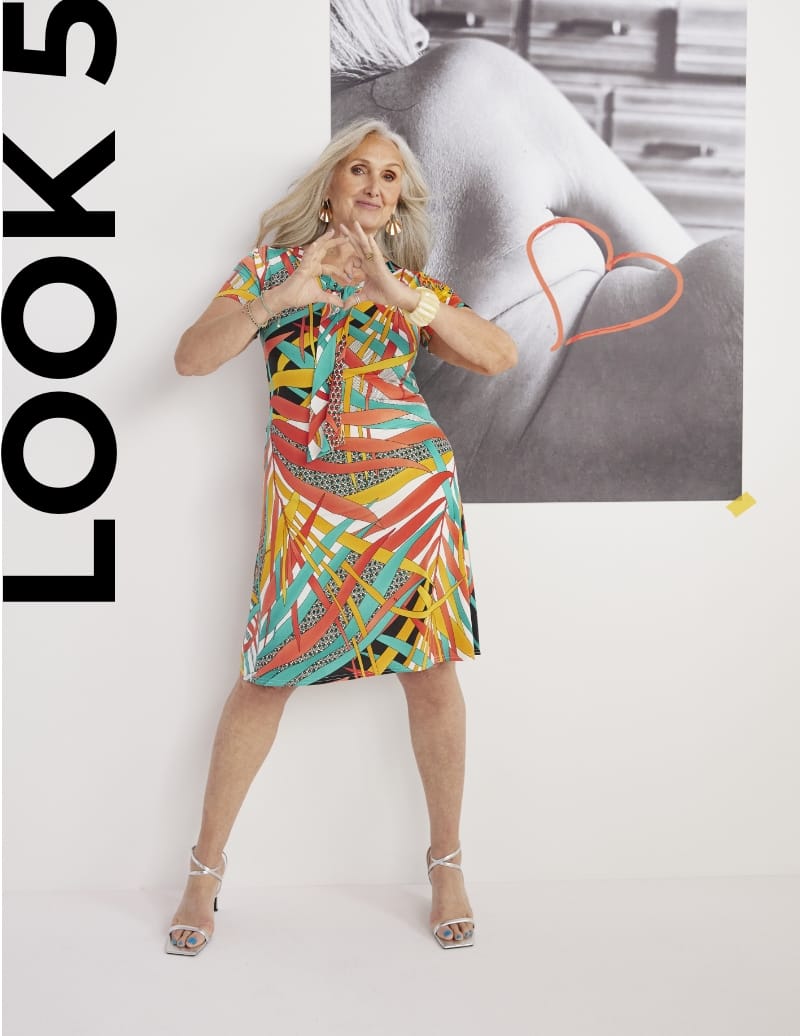 Love your curves
When the timeless chic of a tie-fastening meets the exuberance of a jungle print, it's a win-win style situation! If you add a sprinkling of bright shades, you've got the perfect recipe for feeling and looking good!
WUNGLE dress from £55 - Shop now! >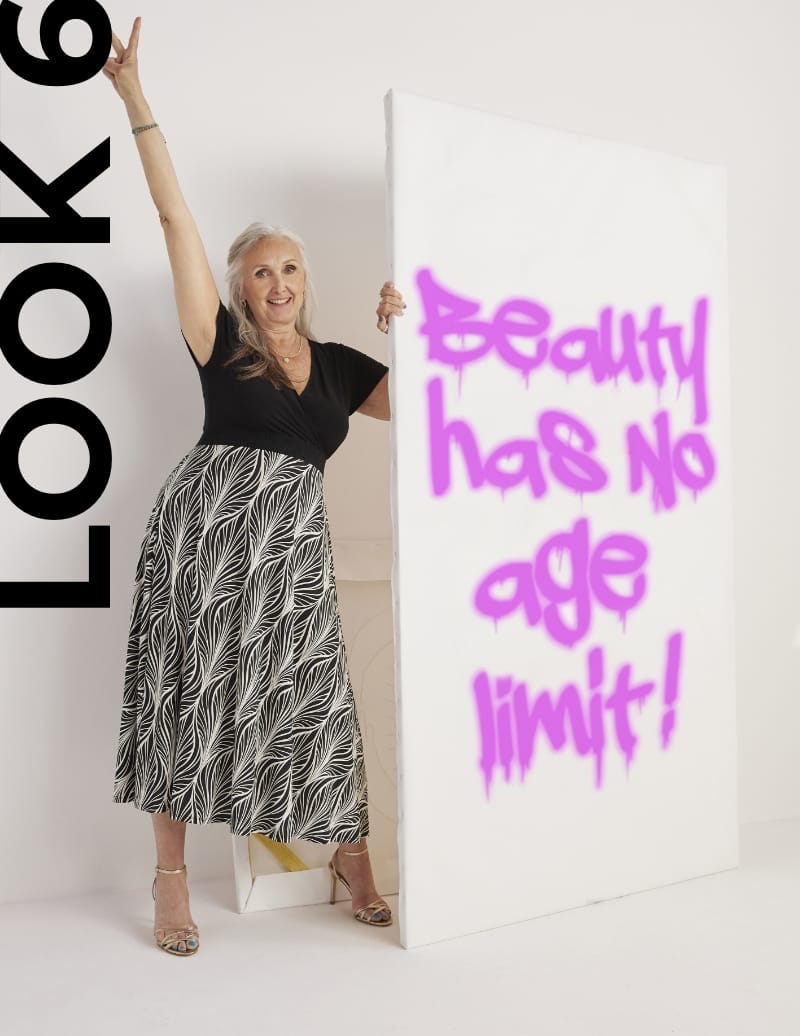 Trompe l'œil dress seeks real curves
We'll never stop loving fashion and style …especially our own style! And this dress beautifully flatters the figure, with a deep crossover neckline for a gorgeous décolleté. We're falling for its trompe l'oeil skirt with a stunning peacock print in black & white. Move, dance, laugh… true beauty has no age!
WOUQUET dress from £59 - Shop now! >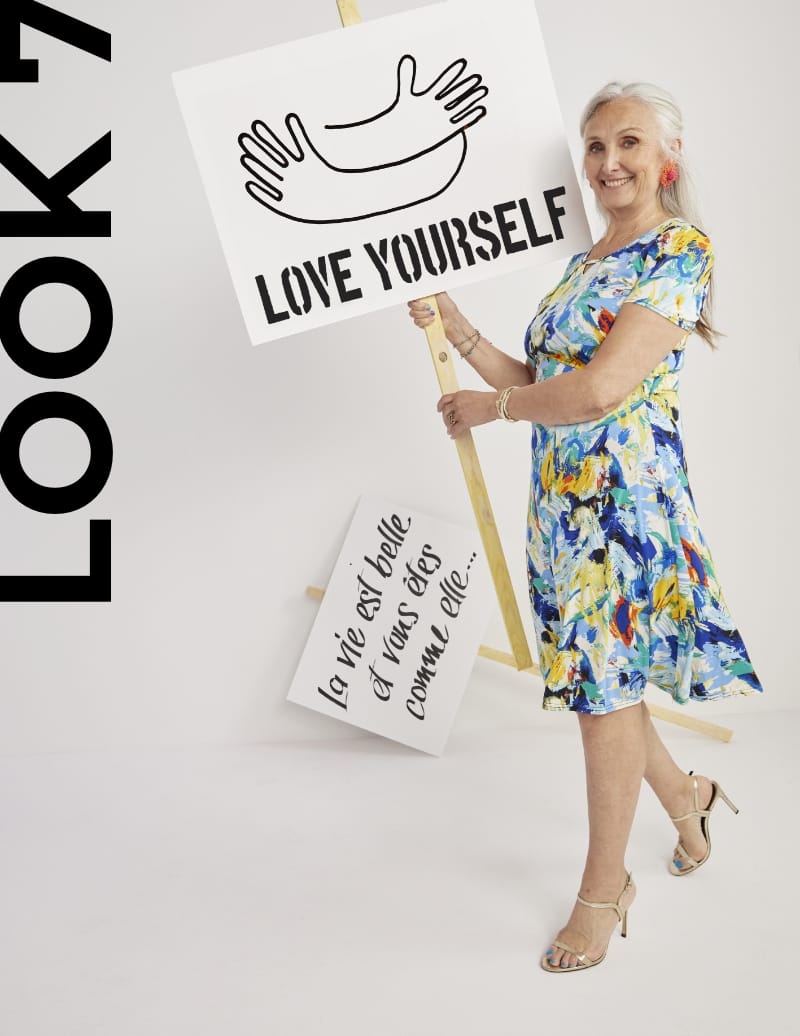 Be yourself, Love yourself !
There's every reason to love the way you'll look in this dress with a superb painterly print, that Monet would have been proud of! The flowing fabric flatters the silhouette, it's the perfect length and the triangle detail at the neckline is a gorgeous finishing touch … true blue, just for you!
WABELLE dress from £55 - Shop now! >
'Yes!' to feeling sexy at sixty!
Like Caroline Ida Ours, why not succumb to the ravishing red of this incredibly feminine dress. Pretty draping at the waist and a sophisticated waffle-knit are sure to win our vote. Perfect for playing the femme fatale, whether you're 50, 60, 70 or more!
WOLLA dress from £49 - Shop now! >
Stop playing the weighing game…
… we need to start loving ourselves as we are. And that's what this dress is all about with its original jungle print in a range of blues and pops of brighter shades! Short butterfly sleeves for a flattering loose fit, a V-neckline that flatters the décolleté and easy-care fabric to make laundering a breeze. We love it 200%!
WAGNIFIQUE dress from £55 - Shop now! >
Totally tropical beauty!
Ideal for all different body shapes, the wrap-over dress is a must-have in any wardrobe. This longer version lengthens the silhouette. With a tropical print, it's the ideal style boost for a sizzling summer!
WAROUGE dres from £59 - Shop now! >
JOIN US ON OUR SOCIAL MEDIA!