Influencer looks
Afibel as seen by instagrammer
Catherine_platelle
Afibel key pieces for autumn by catherine...
Our guest this autumn is Catherine Platelle, the instagrammer from northern France. She drew inspiration from out our stylists creations and revisited our basics to pull together a slew of fashionable outfits.
Like Afibel, she believes each woman is unique, so she worked with key pieces to build colourful and modern styles.
Culottes or pleated skirts, wow! prints and glittery details, comfortable styles and web exclusives.
Get inspired by her total looks for a colourful autumn!

Crossover-effect dress
Bursting with colour
A colourful leafy print with gorgeous silver reflections and a very feminine style was all it took to make this dress the season's must-have: timeless chic. With boots and a pretty beanie, it's a ready companion for all your outings about town.
HONNEUR dress from £59 - Shop it! >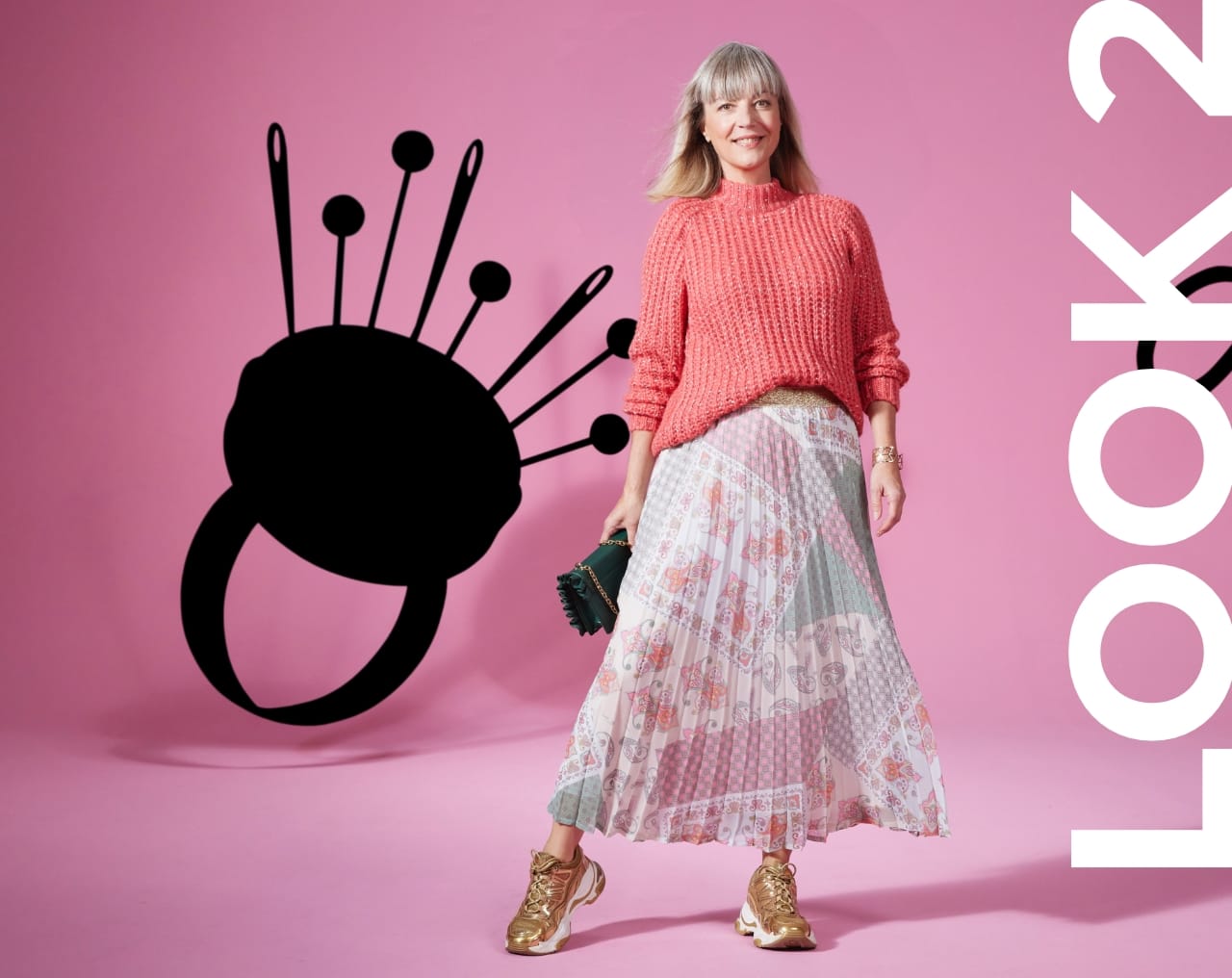 Ribbed knit jumper

Long skirt with permanent pleats

Knif pleats for cutting edge style
It's easy to heed the call of the pleated skirt especially when it has a paisley print in soft shades. Wear it with trainers and tuck a loose jumper into the skirt for modern appeal.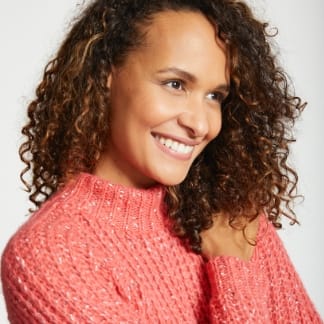 POSITIF jumper from £39 - Shop it! >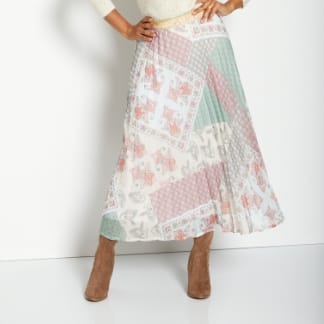 LIVRON skirt from £49 - Shop it! >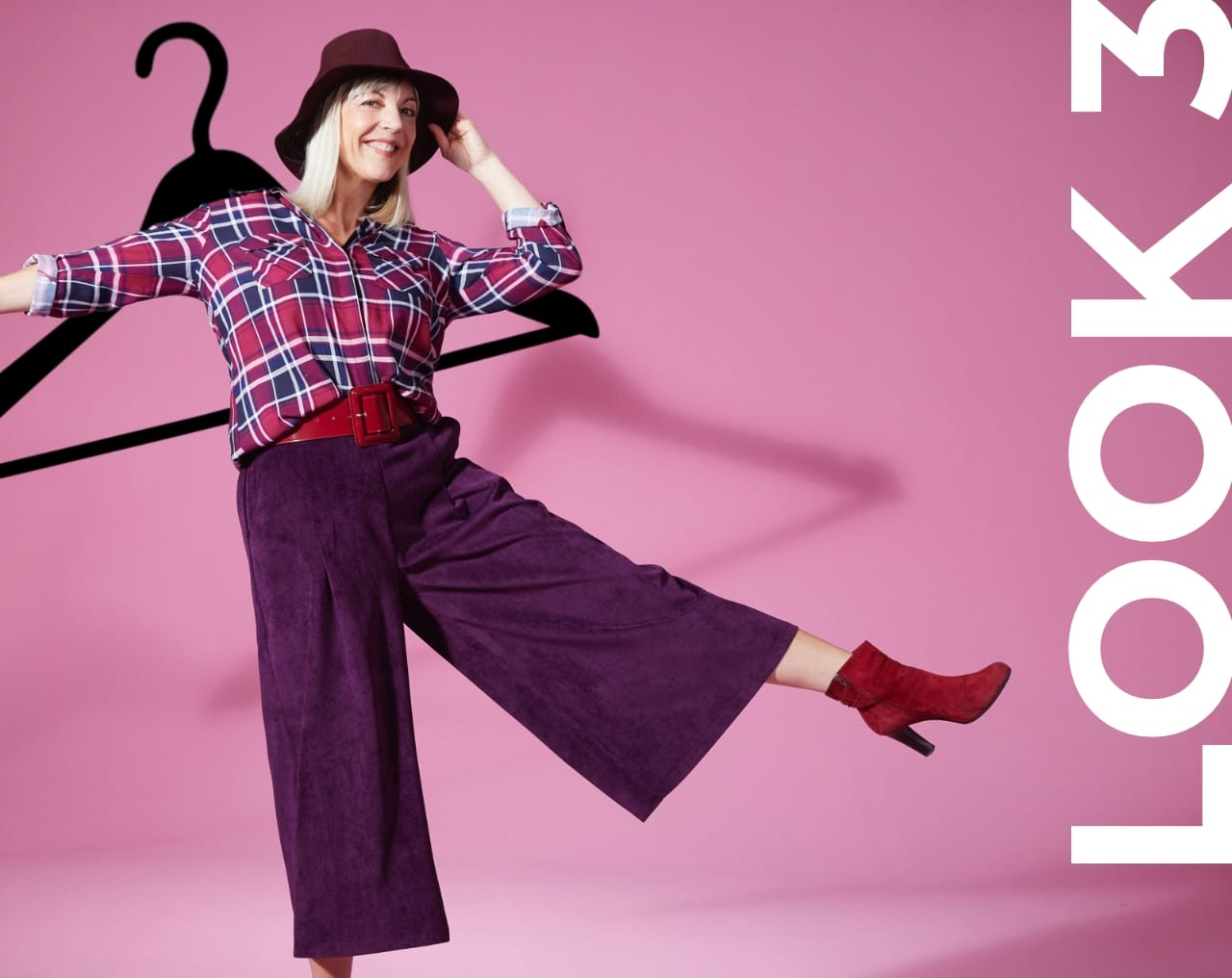 Cloche hat

Blouse with check print

Culottes in velours
A tanguy monochromatic look
You'lle love this look with shades of raisin, burgundy and plum! A faux monochromatic style that works well with must-have culottes which are presented here in a velour needlecord.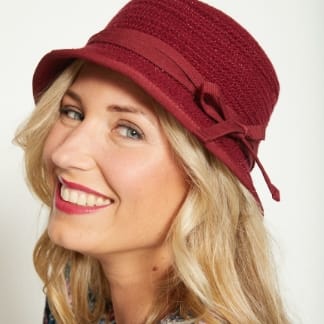 WILAR Hat from £29 - Shop it! >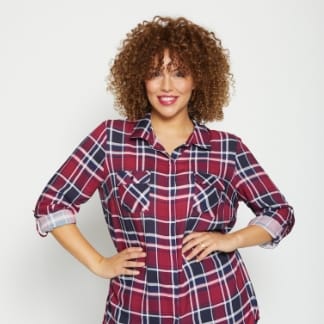 COURCIVAL Tunic from £39 - Shop it! >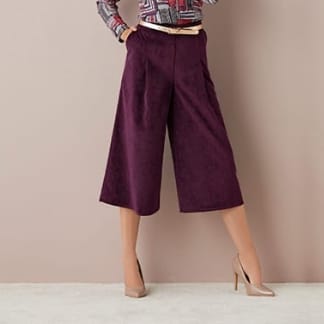 LOUZY culottes from £45 - Shop it! >
Full-on city
These straight-leg trousers deliver assertive style with their glen plaid motif. Paired with a grey jumper in a recycled knit and a velour jacket, they're perfect casual and easy wear. Punch up this outfit with a boldly coloured pastel beret.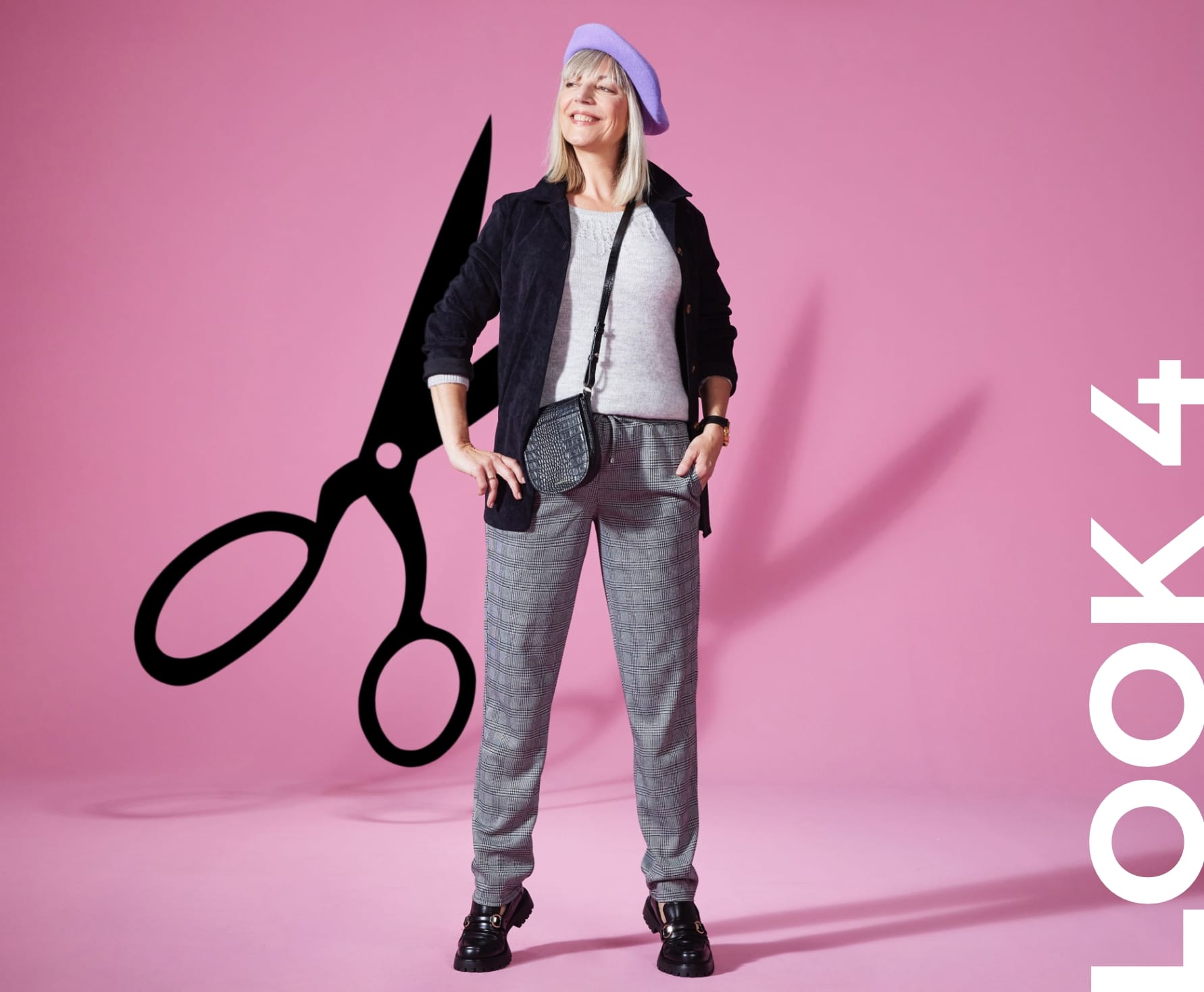 Wool beret


Overshit in velour
Jumper made with recycled fibres


Straight-leg knit trousers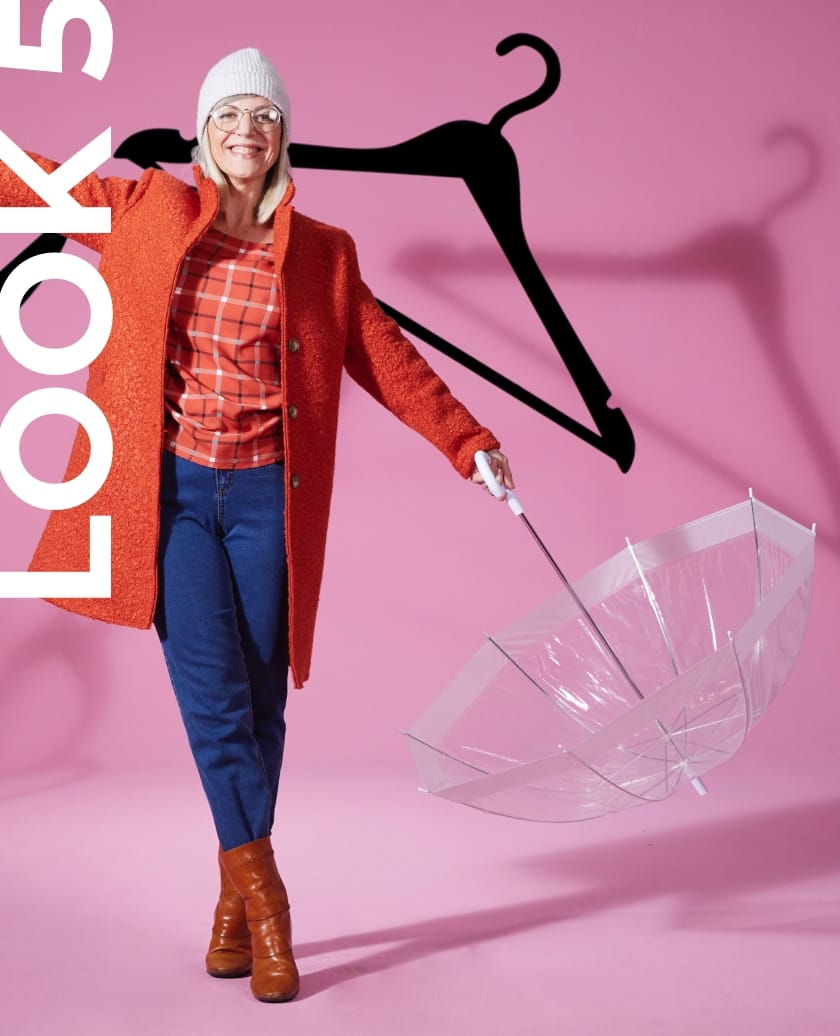 Coat in a bouclé knit fabric

Check print tunic

5-pocket jeans
Now, that's a coat
A punchy and modern coat in an orange that's dynamite with all outifts. It adds bright and trendy style when worn with super easy looks like jeans and a tunic. Just perfect for the season.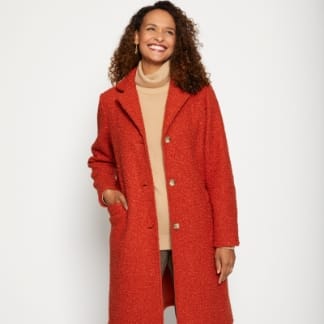 TANTALE coat from £69 - Shop it! >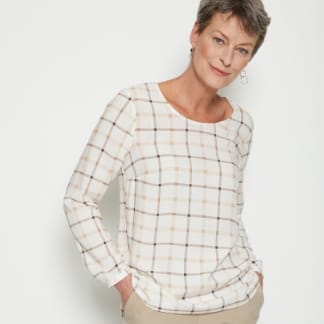 COLLETOT tunic from £35 - Shop it! >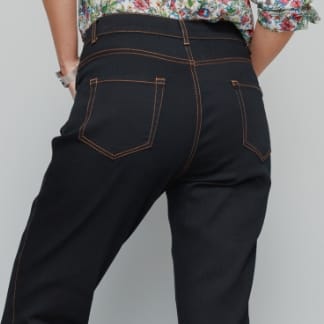 NOVELIA jean from £45 - Shop it! >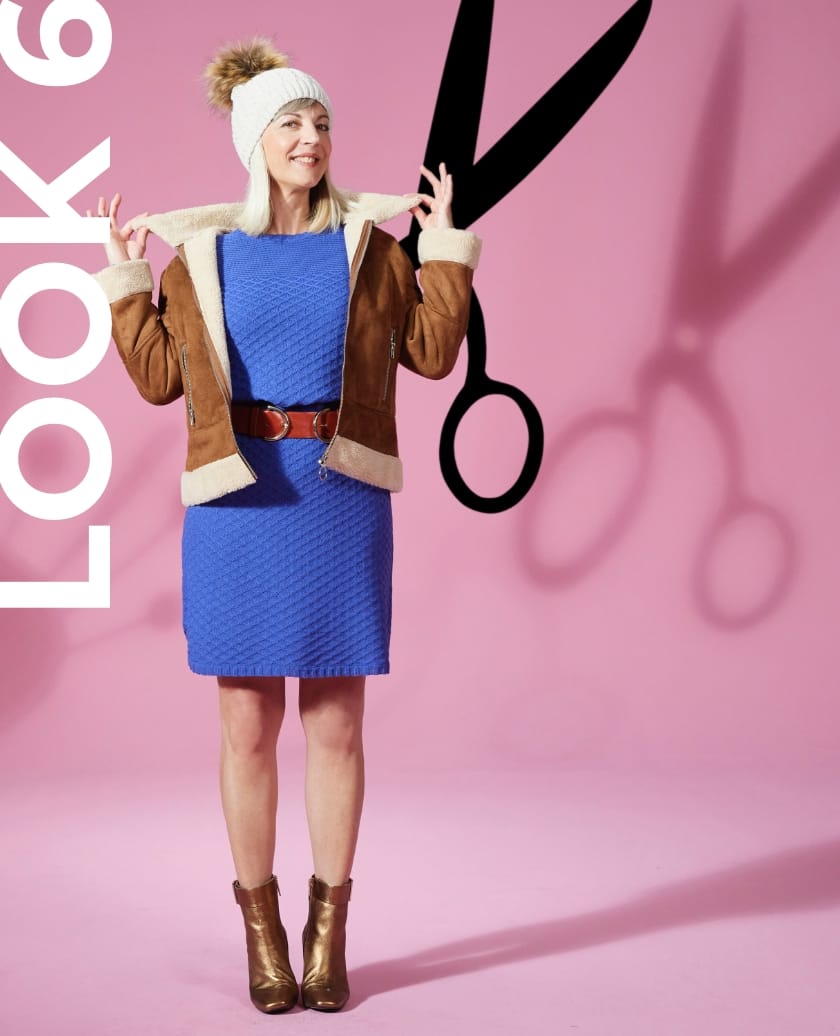 Fancy woollen hat

Sheepskin-style jacket

knit dress
Hot stuff!
The timeless knit dress gets a luxurious update in a very trendy and flashy blue. Worn with a velvety-feel jacket and hat with a faux-fur pompom, it delivers stylish comfort.
Wear it with a belt for even more feminine charm.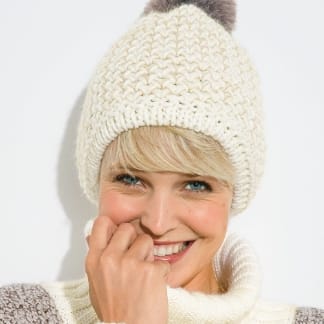 UBAC woollen from £29 - Shop it! >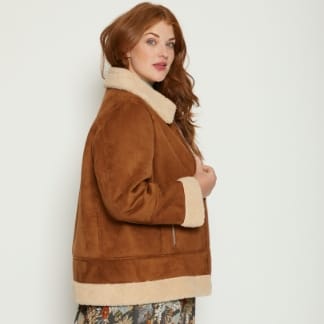 TUESDAY coat fromd £69 - Shop it! >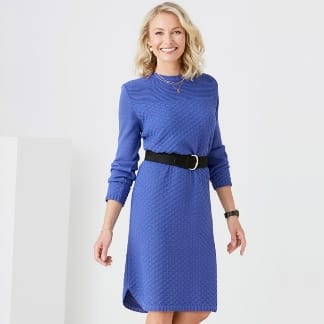 HERACLES dress from £49 - Shop it! >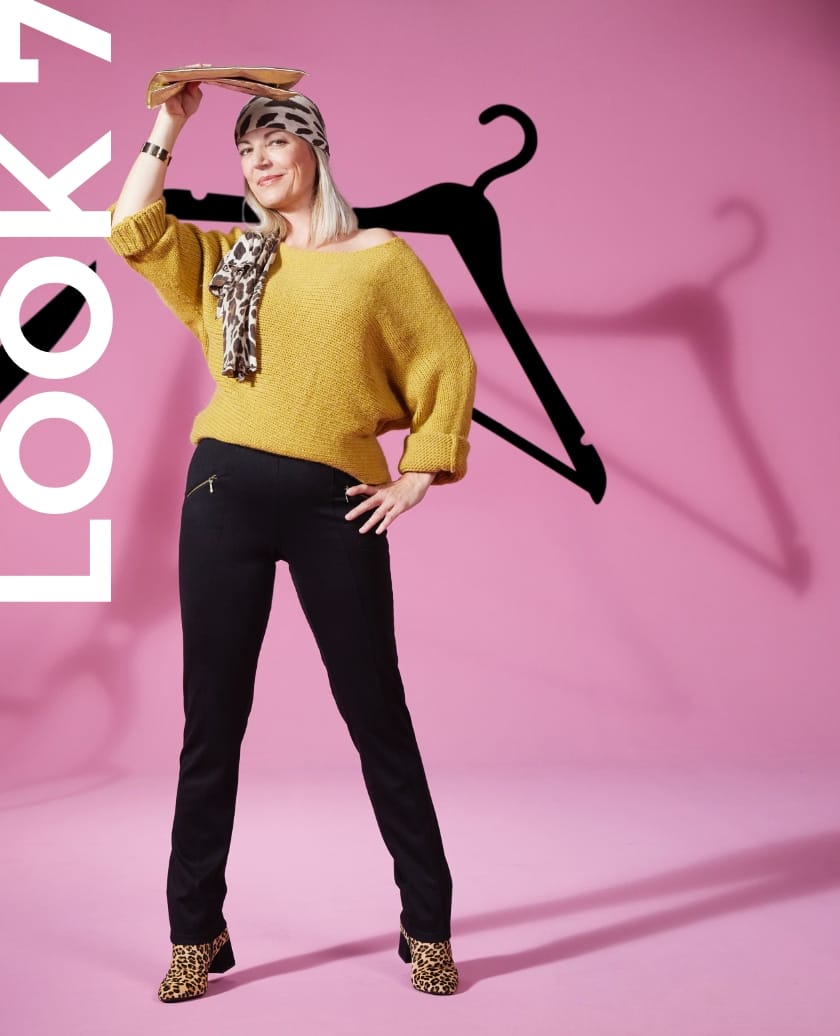 Boxy marled knit jumper

Trousers in a Milano knit fabric
Wickedly feminine
The loose batwing-sleeve jumper and long cut of these straight-leg trousers combine to give a perfectly mastered, feminine casualness that is right on trend.
For a touch of whimsy, add accessories with pretty nature prints.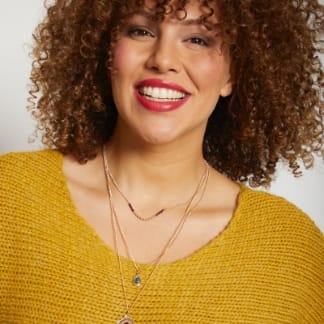 PAYSAGE jumper from £49 - Shop it! >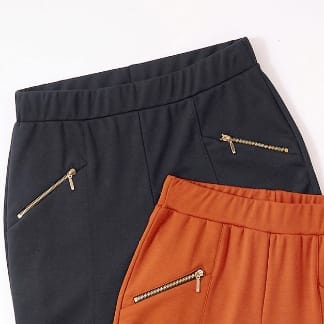 NAOS trousers from £35 - Shop it! >

Print jumpsuit
This jumpsuit has it all
A floral print, a draped 2-in-1 neckline, a stretch knit fabric and 3/4-length sleeves.
This is the jumpsuit you need! You'll love accessorising for chic or urban style.
ENVIE jumpsuit from £49- Shop it! >
Winter whites!
This autumn, break the rules and go with these 7/8-length jeans in a bright white. Pair them with a chic print blouse and a beautiful coat with 55% wool, and voilà! A look that's efficient and cosy for work or strolling through town.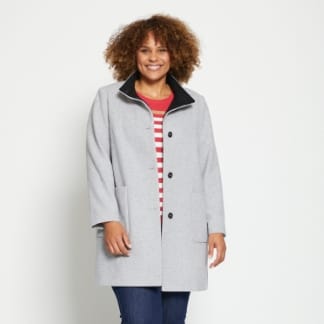 TARNAC coat from £149 - Shop it! >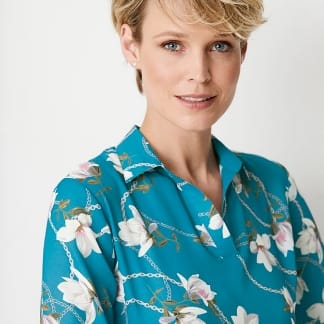 COLEMBERT blouse from £35 - Shop it! >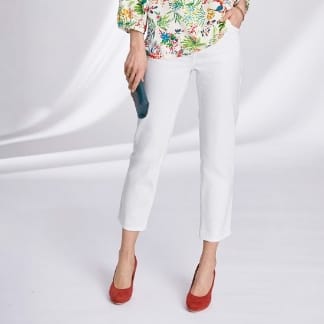 NACELLE trousers from £39 - Shop it! >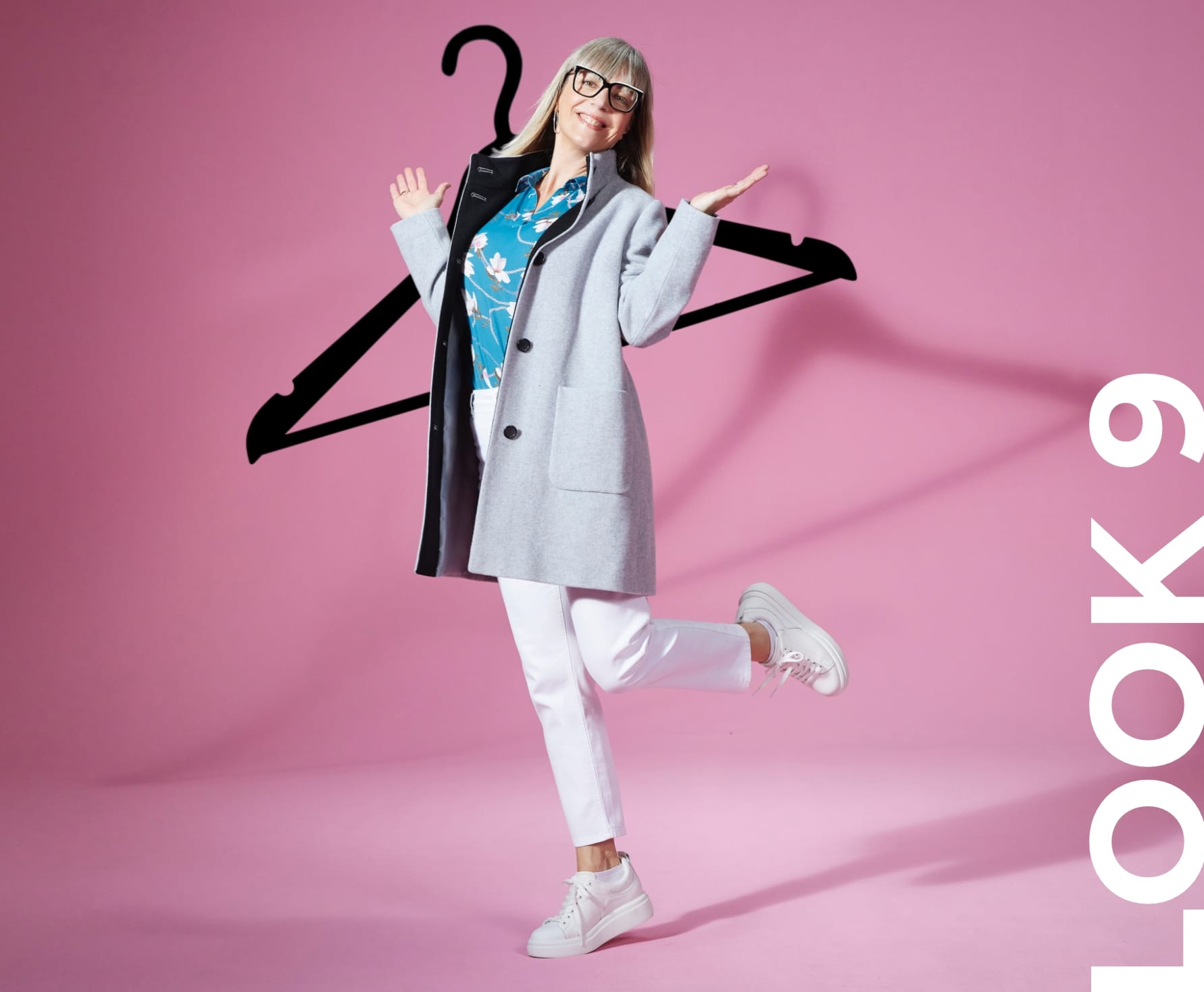 Woollen coat
Print blouse with couture style


7/8e-length trousers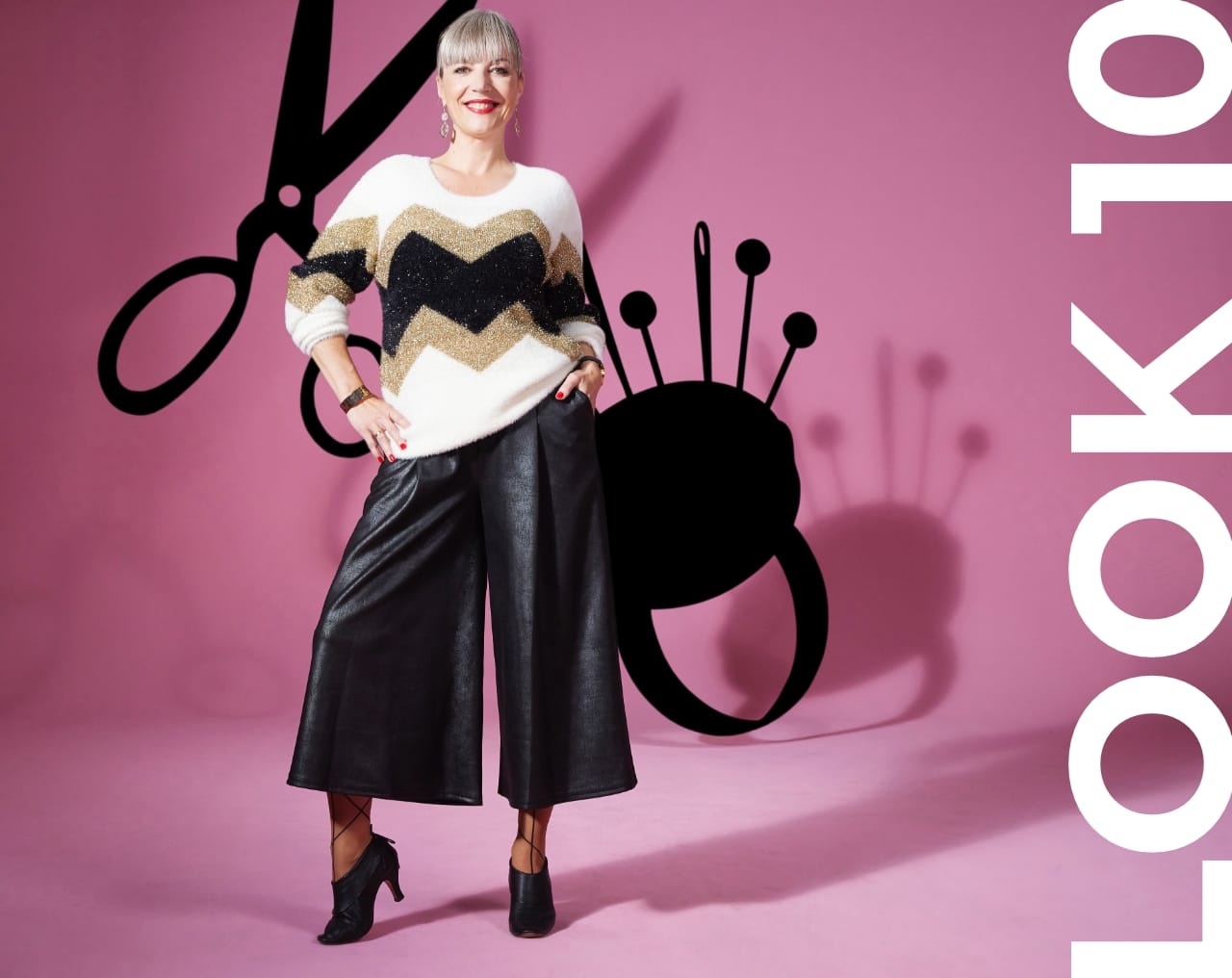 Jumper with shiny pattern

Culottes in a coated knit fabric
Party time!
Culottes are back with noticeable style this season in a daring coated knit fabric that's chic and feminine. When worn with a sparkly jumper, they make a perfect pair for festive style. Heels add even more seductive appeal!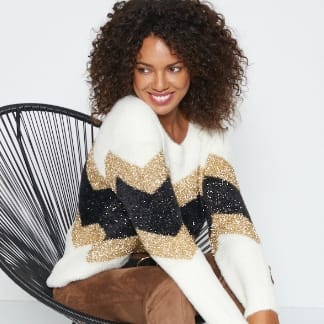 PARRAIN jumper from £47 - Shop it! >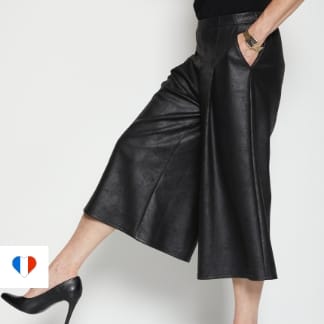 LAFOX culottes from £39 - Shop it! >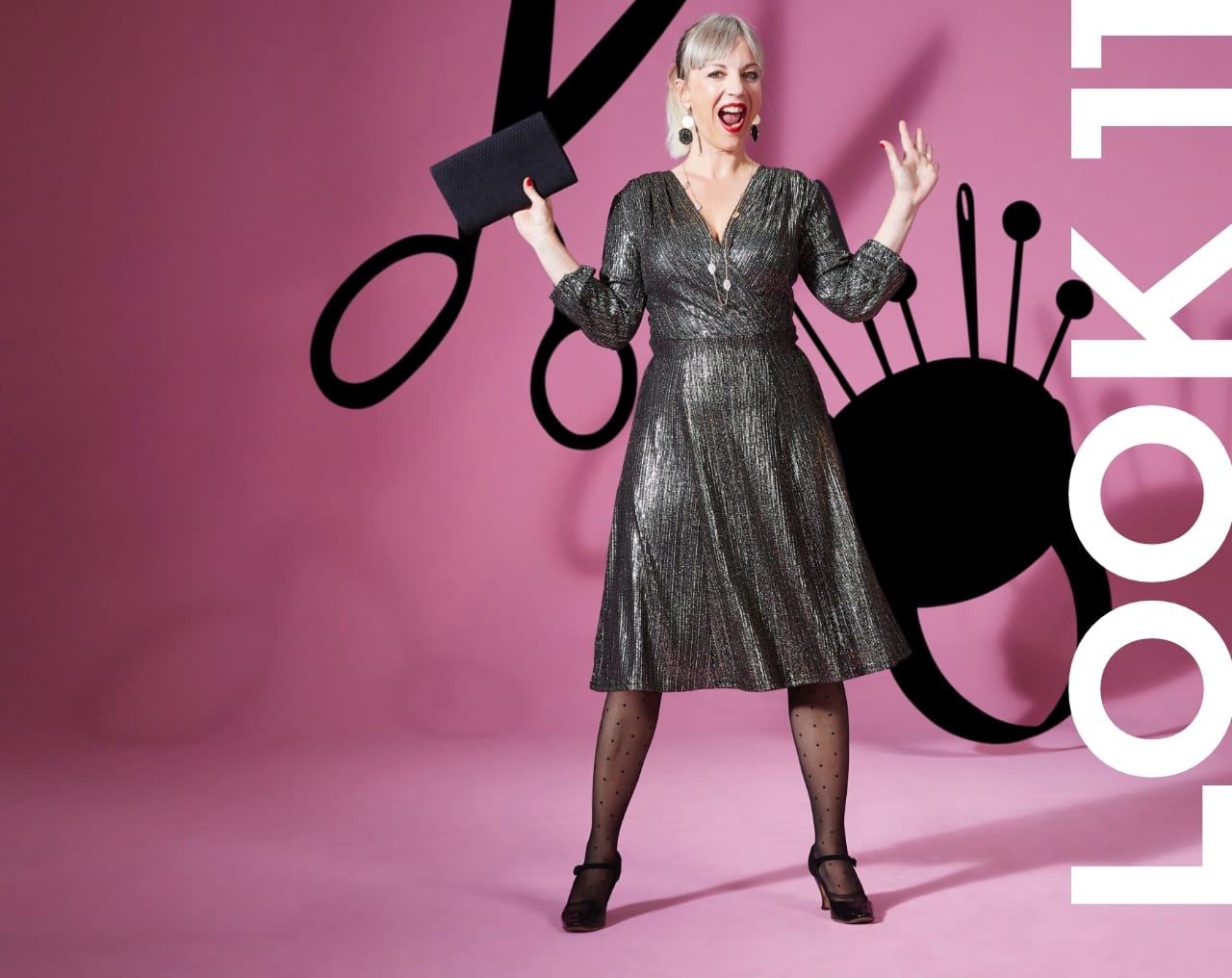 Dress in a shimmering knit

All that glitter!
Black and gold adorn this crossover dress for the holidays. For everyday wear, you'lle love it with a cosy knit cardigan and low boots. In short, this dress is a winner that suits everyone.
HUPPE dress from £49 - Shop it! >
Join us @AFIBEL_UK