How to choose
Your shoes
From 3.5 to 8
Soft soles, added width, stretch panels and removable insoles. There is a comfortable solution for all feet, without ever compromising on style!
Whether you are hot on the heels of fashion or prefer timeless classics, you are sure to find something that will suit you.
Follow our guide for quality, style and comfort, and discover your ideal shoe
All shoes

>
Our fashion selection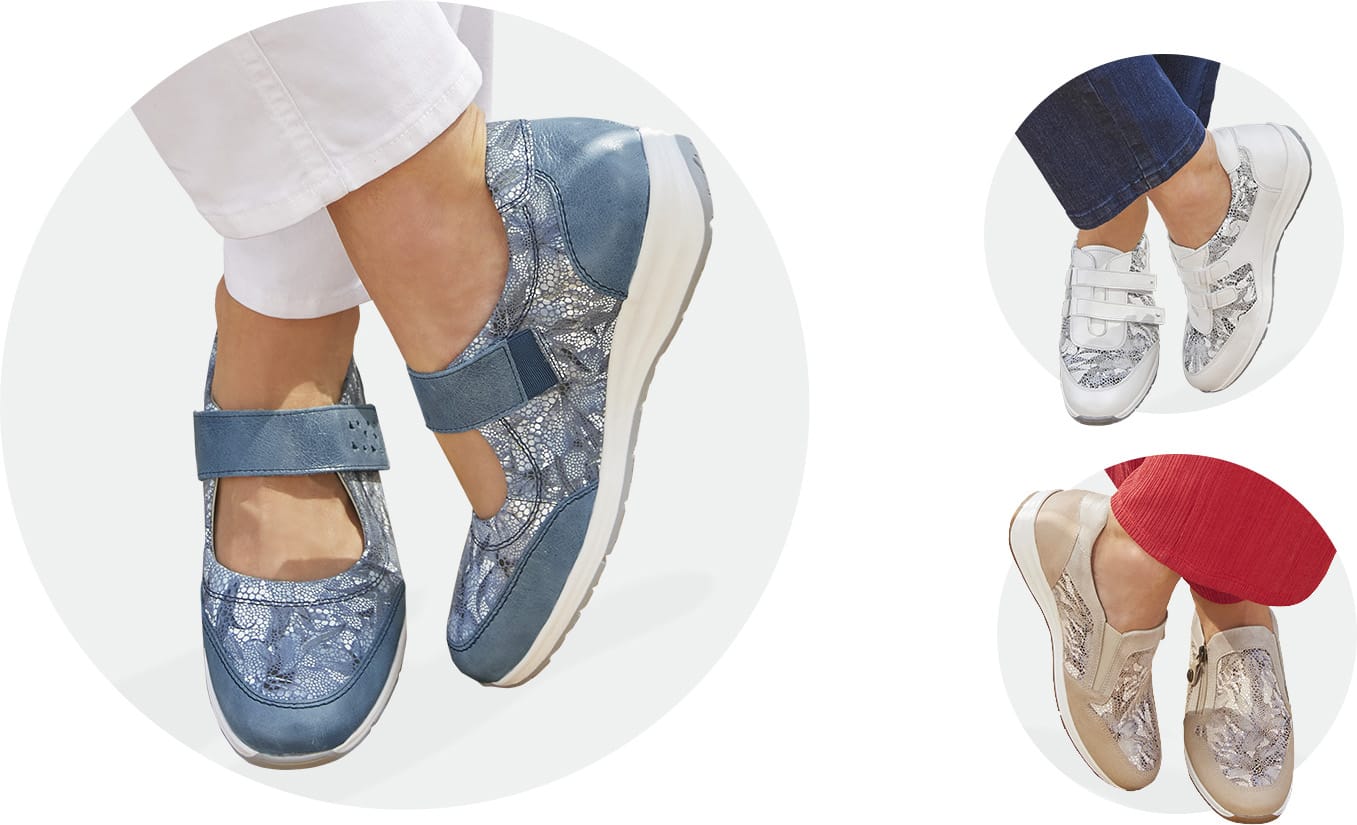 New collection
Looking for something new?
Discover all of this season's latest trends: shiny, iridescent and so much more... Shoes for all styles and tastes, and also for all feet, even the most sensitive!

Wear shoes that fit and look fabulous any time, on any occasion.
Colourful shoes, good mood and fantasy!
Classic blue, vibrant red, and fabulous prints... When the fine weather comes, we like a splash of colour in our outfits... right down to the tips of our toes!
Focus on fashion
To match your shoes with your outfit, opt for the same colour from top to toe, and you're bound to look terrific. With a dark outfit, don't hesitate to wear shoes in bright colours. Finally, if you are wearing a printed dress or jumpsuit, opt for a plain pair of shoes in the same shade.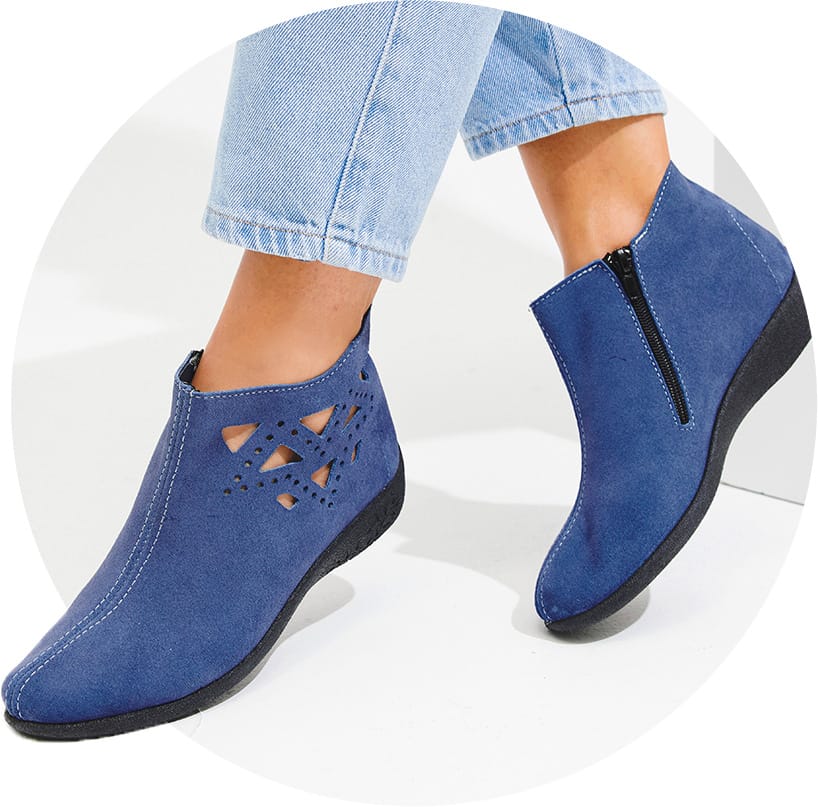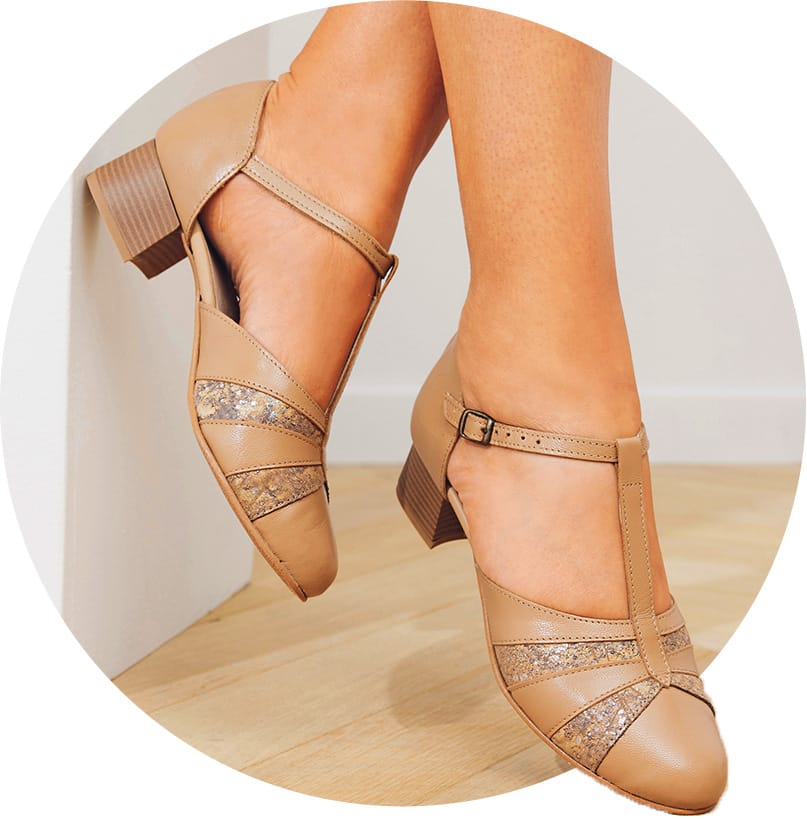 Elegant shoes
For a chic and comfy look. Timeless or trendy for a streamlined and comfortable look. Fancy serving your comfort and your elegance. Exist in all shpaes. Selection for Spring/Summer parties.
Sandals and mules
Star items of sunny days come in a wide range of colours to accompany your summer. Casual or elegance, pick your pair quickly!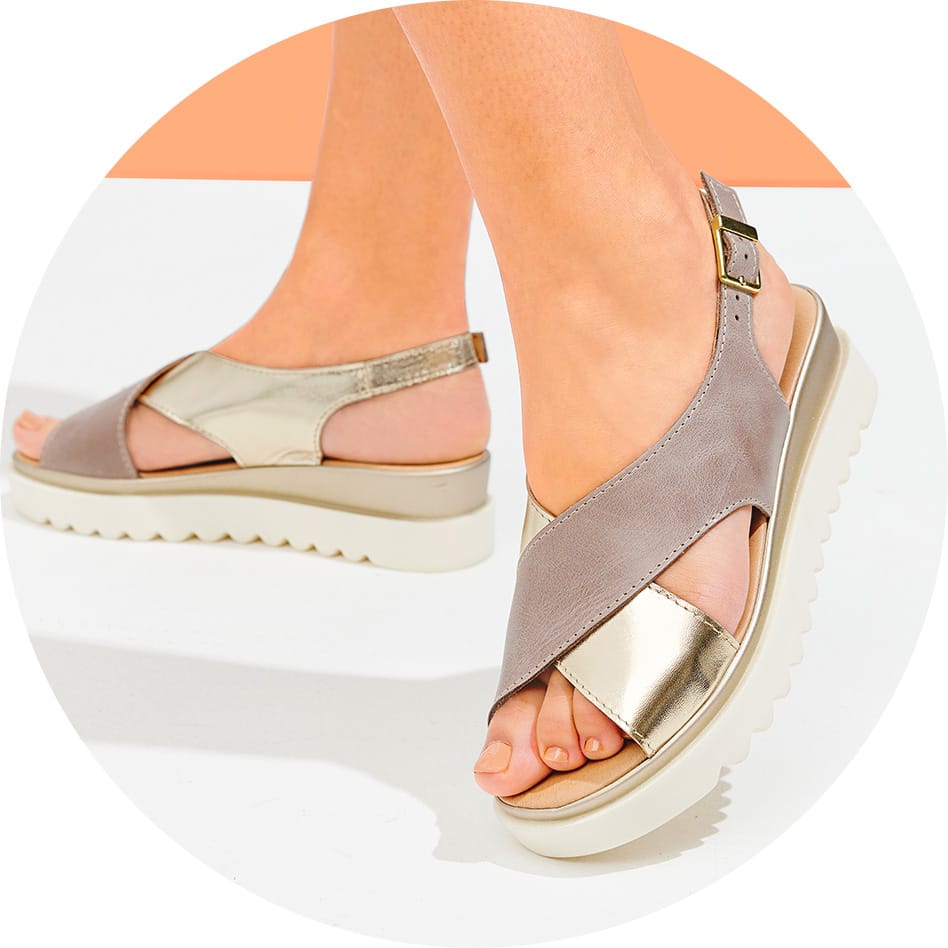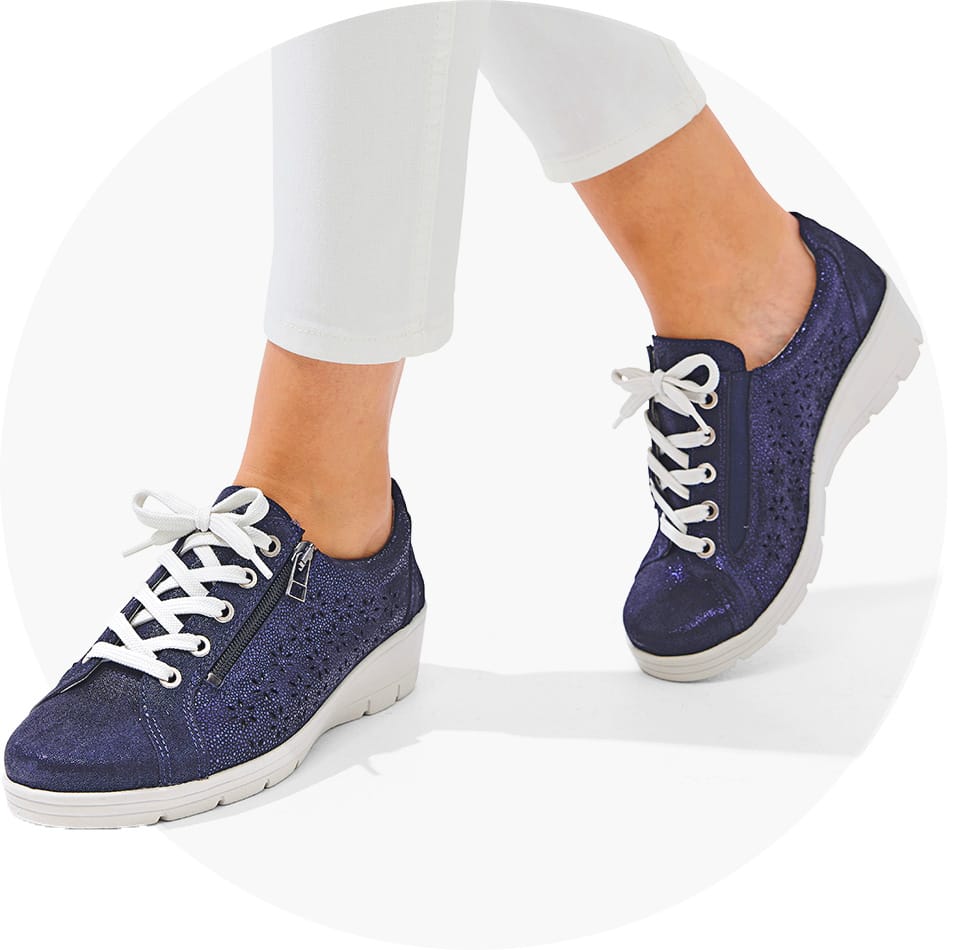 Leather shoes
Leather is very elegant, and a high-quality material par excellence. It is supple and breathable and offers your feet both comfort and style. Hard wearing and timeless, it guarantees you quality shoes which will last for many years to come. Finally, it is available in a wide range of shpaes and colours which will fulfil all your wishes.
Our comfort solutions
Extra wide comfort shoes
For whom?
Specially suited to the needs of older feet (sensitive, painful, deformed, bunions).
Advantages
Extra wide for happy sensitive feet.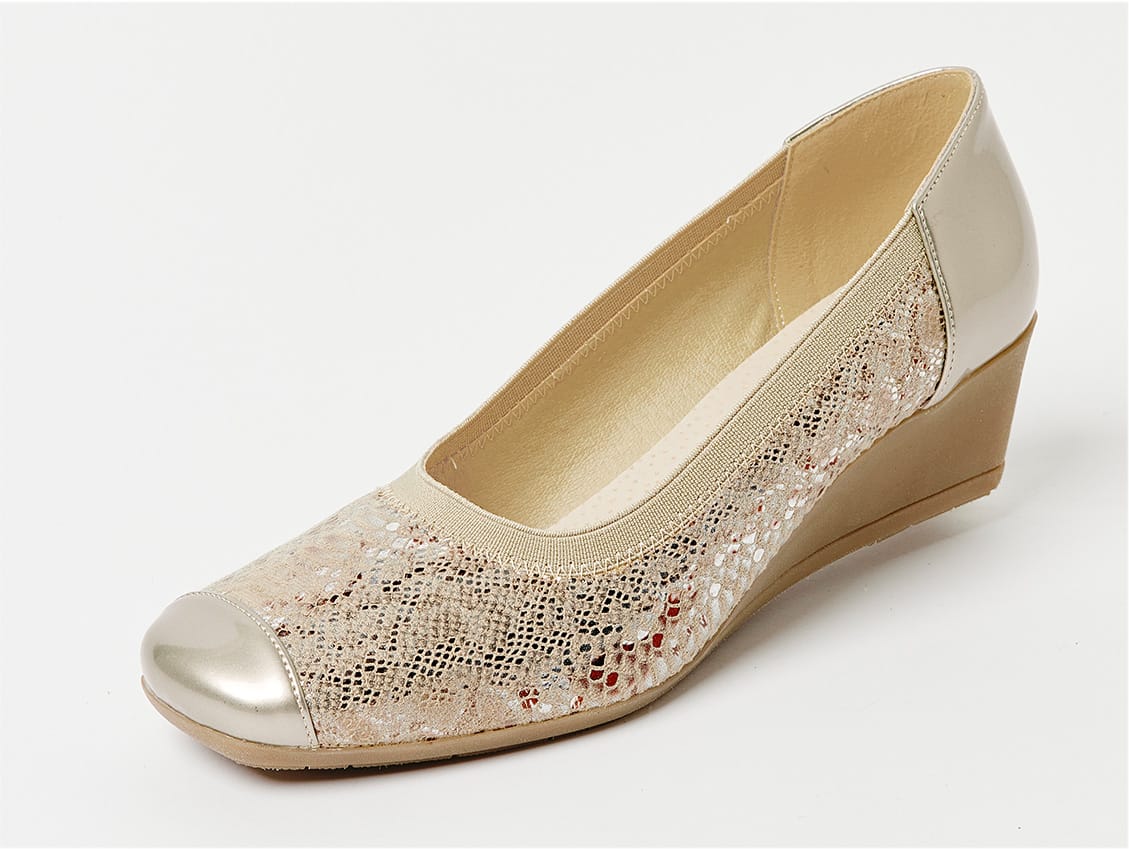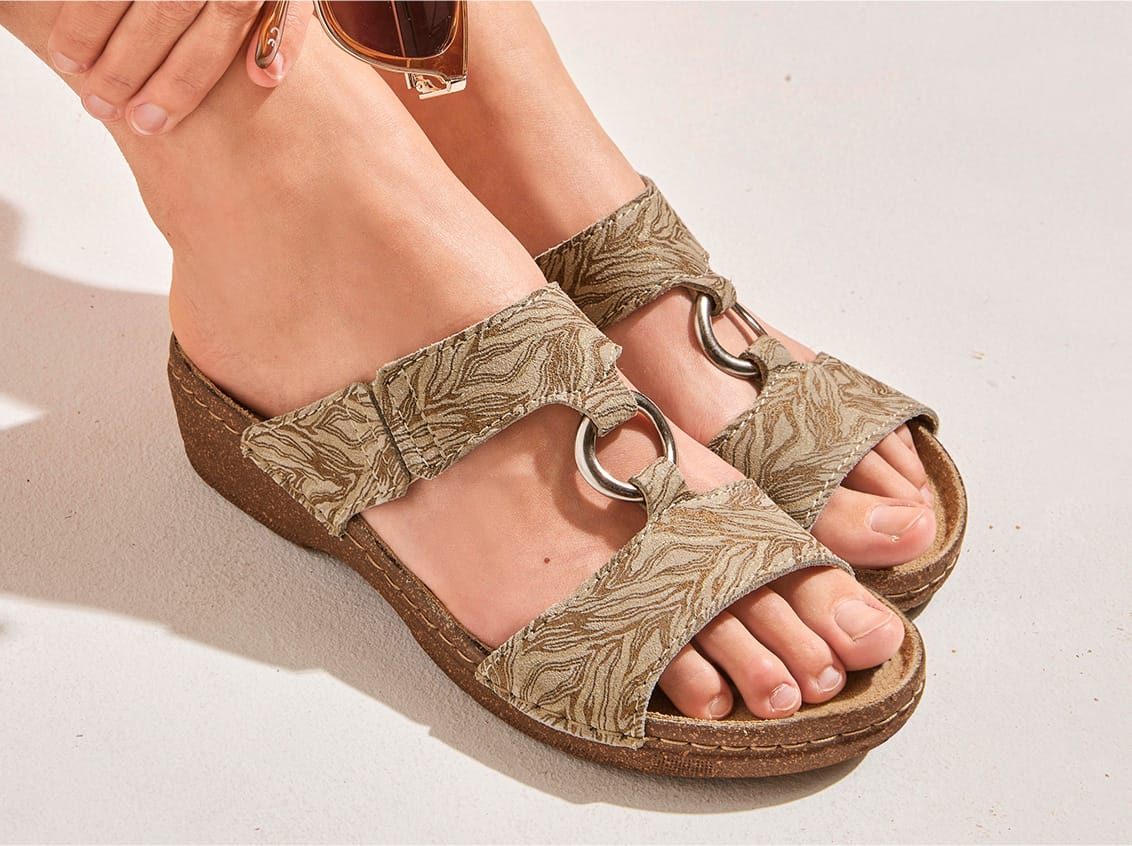 Adjustable for comfort
For whom?
For ladies seeking comfortable, feminine shoes that can be worm at any time of the day.
Advantages
Easy to pull on and close. They provide made-to-measure comfort.
Slip-lasted construction
For whom ?
Slip-lasted construction shoes are specially recommended for wide and sensitive feet.
Advantages
No harmful inside seams so that your shoes feel like a second skin.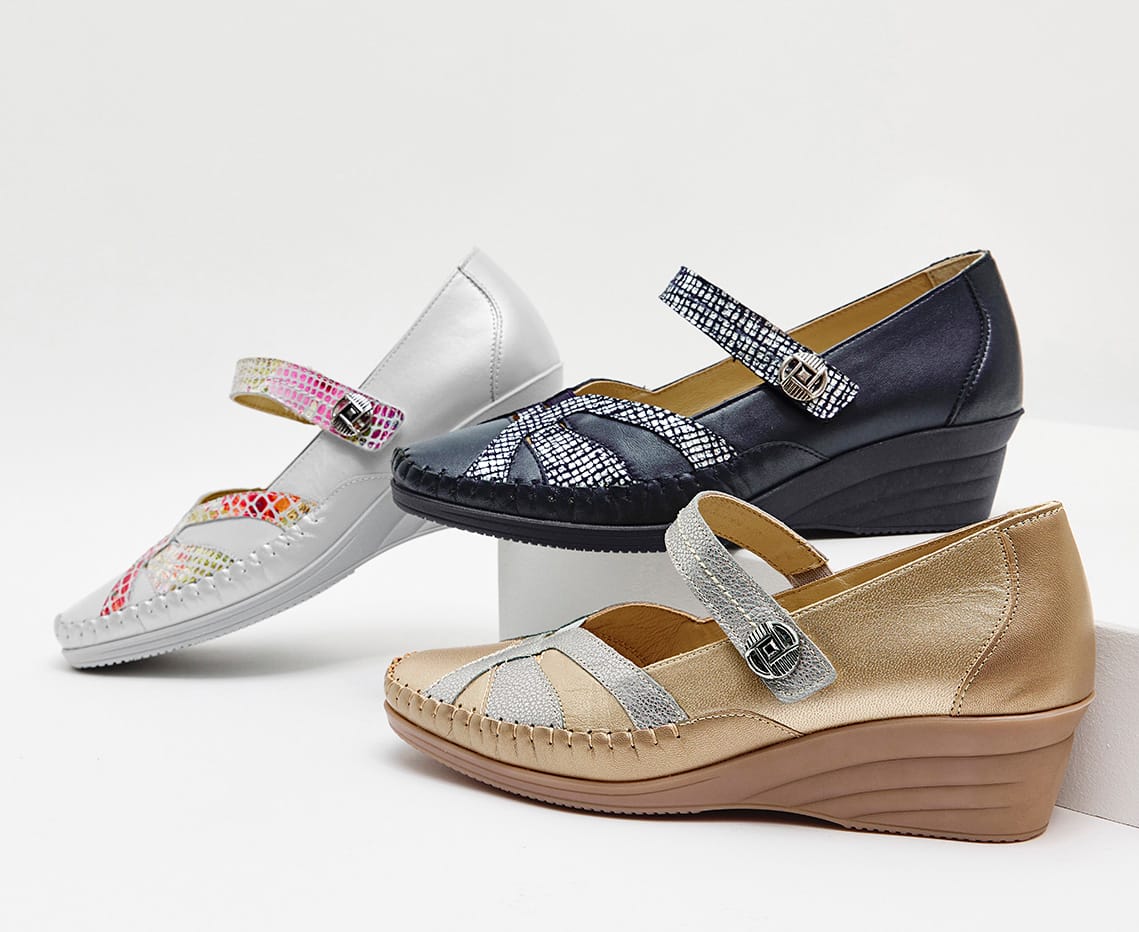 Removable insoles
For whom ?
Practical for anyone who likes to use their own insoles and ideal for anyone who needs to wear orthopaedic insoles..
Flexible soles
For whom ?
Perfect for walking. Will follow your foot movements without causing discomfort.
and also
Our budget prices
Treat yourself to comfort and quality at budget prices.
We have shoes for all needs and occasions.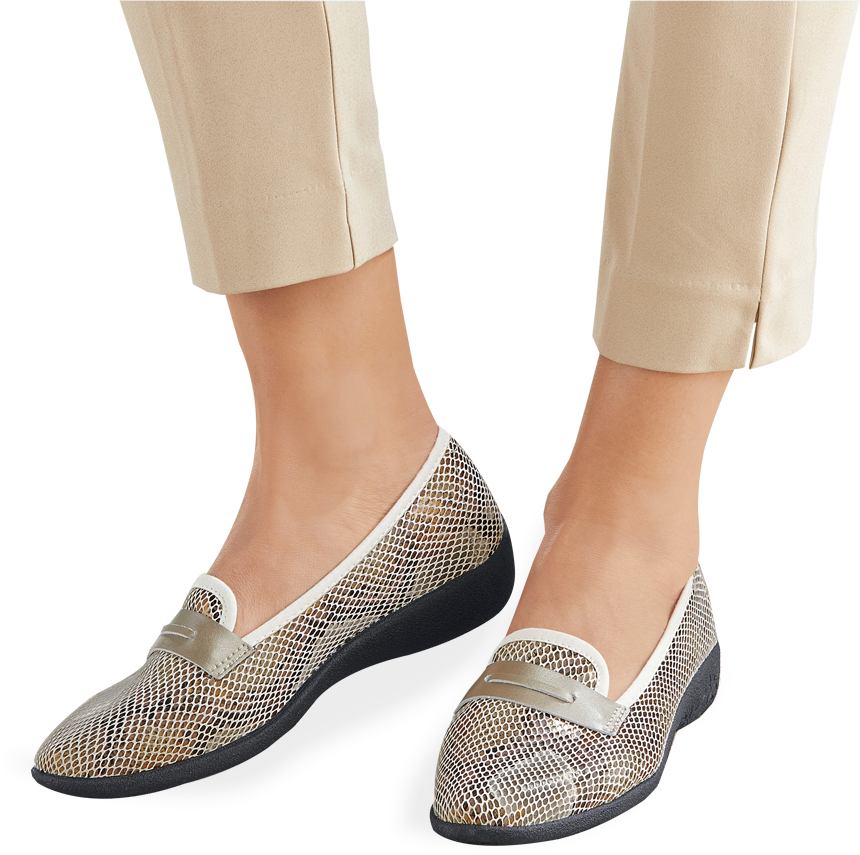 What size should I choose?
Are you sure you know your exact size?
Finding your ideal shoes is all very wellbut you have got to be sure you have chosen the right sizein order to ensure optimum comfort and reduce the riskof rubbing or harming your feet