How to choose
Your shoes
From 3.5 to 9
Soft soles, added width, stretch panels and removable insoles. There is a comfortable solution for all feet, without ever compromising on style!
Whether you are hot on the heels of fashion or prefer timeless classics, you are sure to find something that will suit you.
Follow our guide for quality, style and comfort, and discover your ideal shoe
All shoes

>
Our fashion selection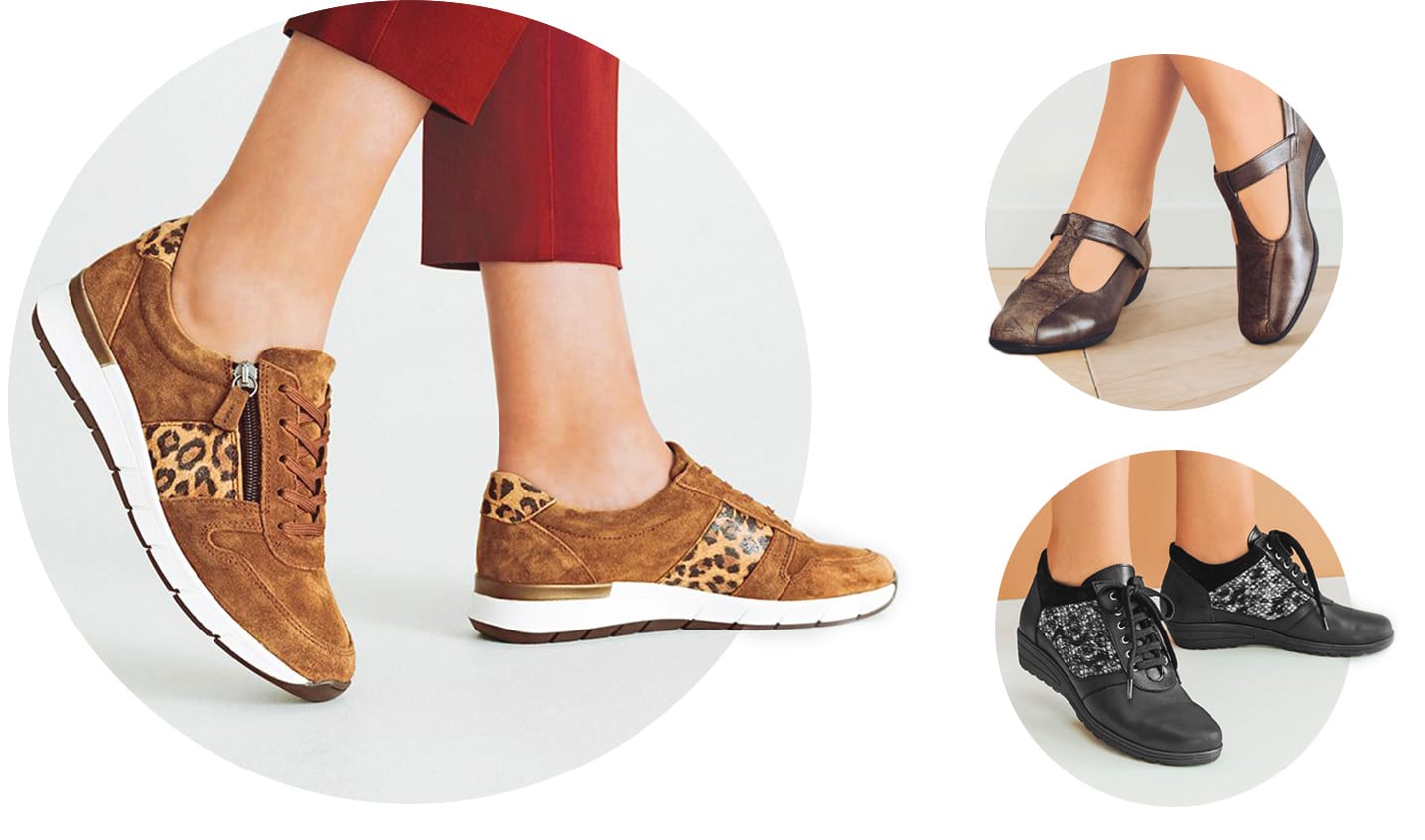 New collection
Looking for something new?

Discover all of this season's latest trends: shiny, iridescent, fantaisy and so much more… Shoes for all styles and tastes, and also for all feet, even the most sensitive!

Wear shoes that fit and look fabulous any time, on any occasion.
Shiny and Iridescent
Shiny, iridescent …Fashion shines at your feet for Autumn-Winter 2021-2022!
Fashion Focus
Shoes are a fashion accessory by themselves.
Embrace the shimmering trend to wear shoes as jewellery at your feet!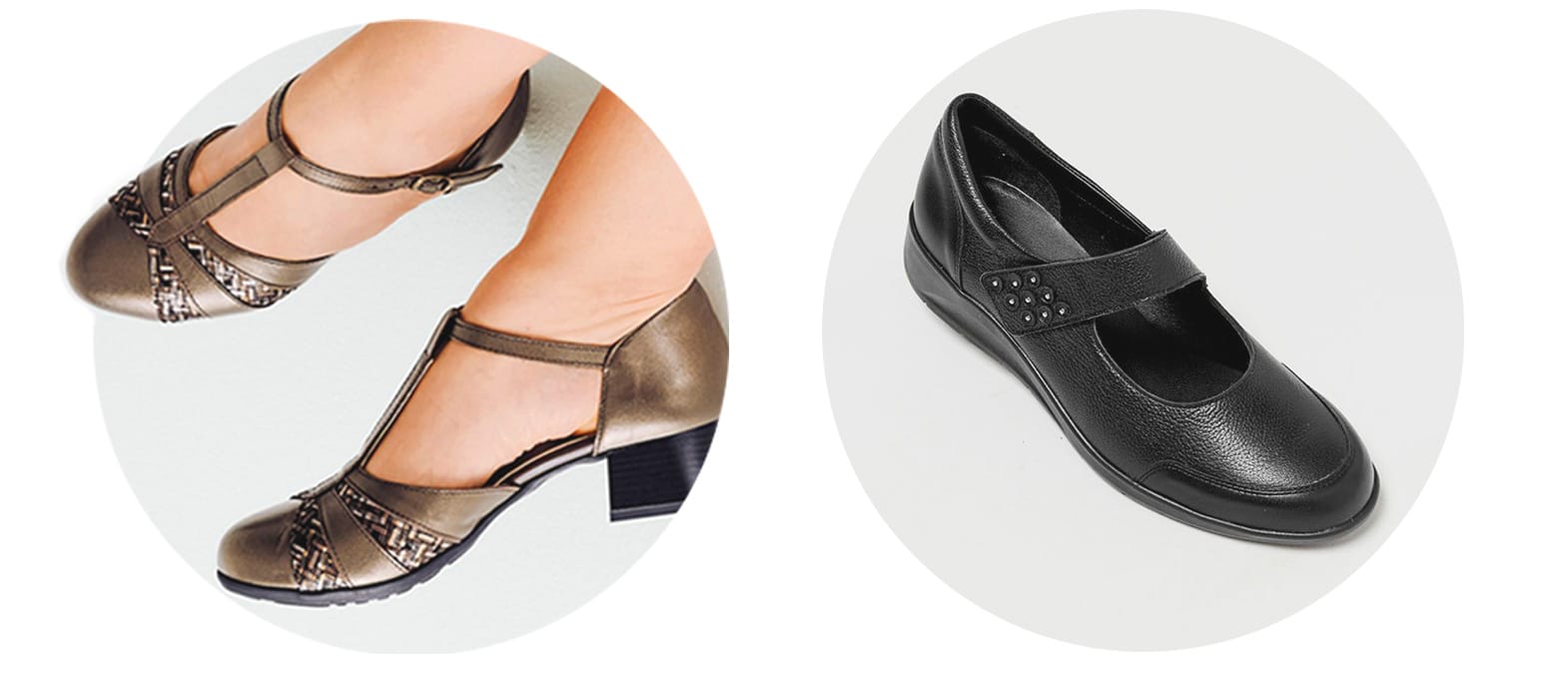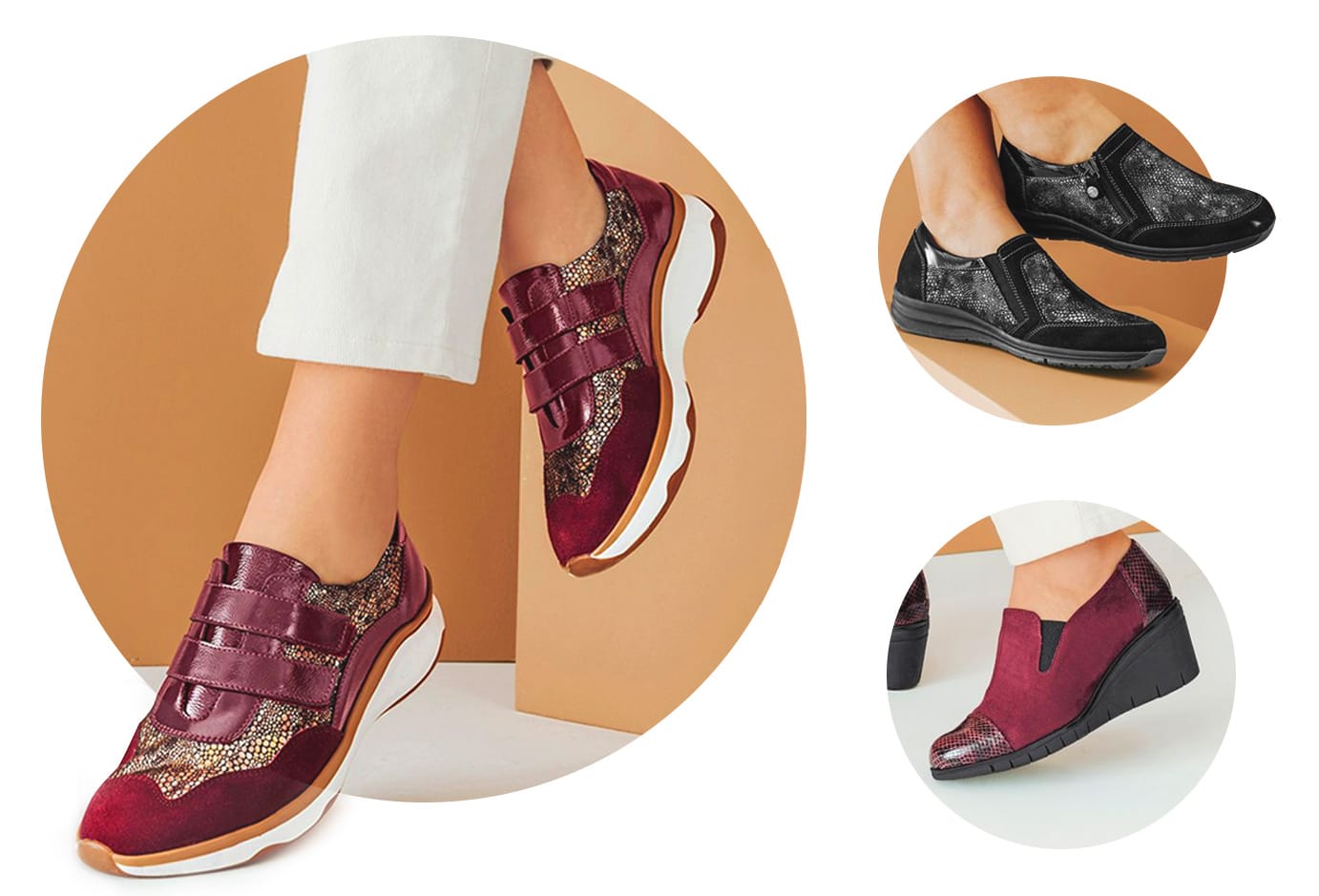 Animal prints shoes
Leopard, lizard or crocodile… shoes are this season's chic accessory!
Fashion Focus
Whether understated or daring, match your shoes with wardrobe-essential womenswear!
Patent Leather
With their shiny appearance, patent leather shoes are incredibly stylish and feminine.
Wear in town or in the evening for a guaranteed impact.
Suede shoes
Suede leather is both soft and feminine.
Combines beautifully with other materials to create contrast effects and assert your style.
Leather shoes
Leather is very elegant, and a high-quality material.
It is supple and breathable and offers your feet both comfort and style.
Hard wearing and timeless, it guarantees you quality shoes which will last for many years to come.
Finally, it is available in a wide range of shapes and colours which will fulfil all your wishes.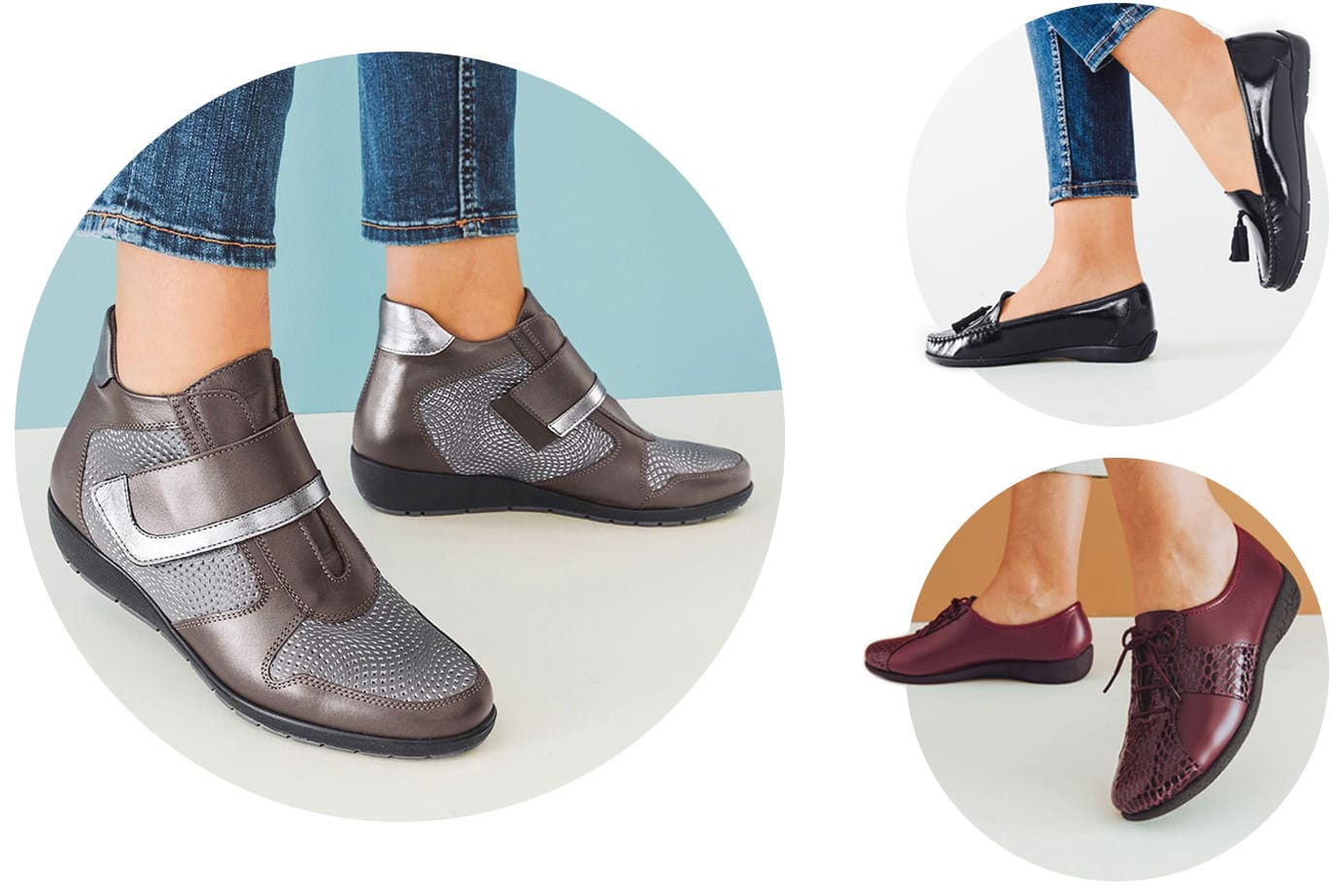 Warmth and Protection
Wool, fur or fleece lining… your feet will be cosy and warm this winter! If you choose the wool lining, order one size larger than you would normally wear for optimum comfort.
Ankle boots
For all tastes and all styles… Whether you choose the more fashionable or comfortable styles, these are a must-have for the autumn and winter!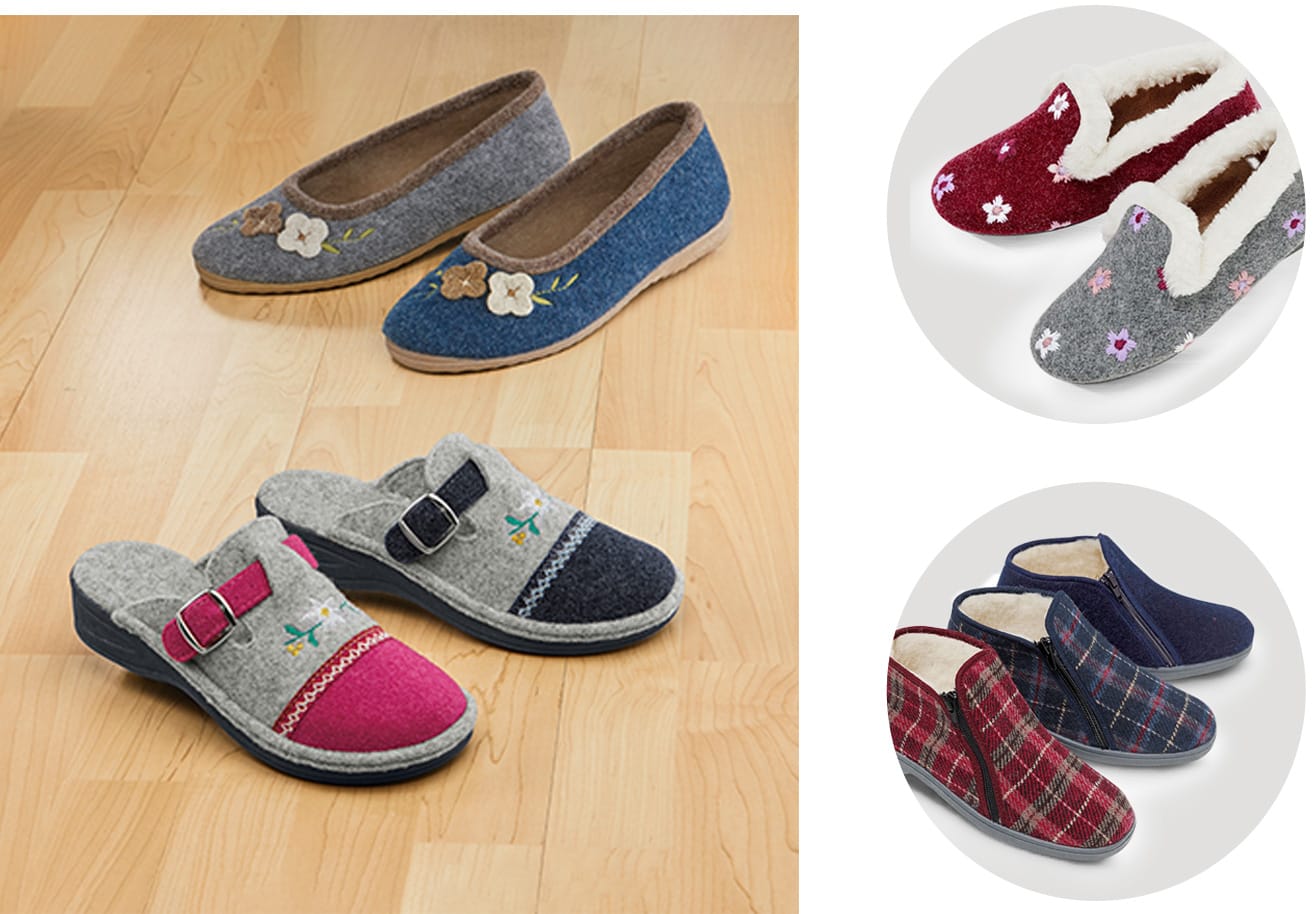 Cosy slippers
Snug warmth and incredible comfort! Our cosy slippers will surround you with softness for winter.
Fashion Focus
Available in plain, embroidered or print fabrics in several colours. Our cosy slippers combine charm and comfort for you to enjoy this winter.
Our comfort solutions
Extra wide comfort shoes
For whom ?
ESpecially suited to the needs of older feet (sensitive, painful, deformed, bunions).
Advantages
Extra wide for happy sensitive feet.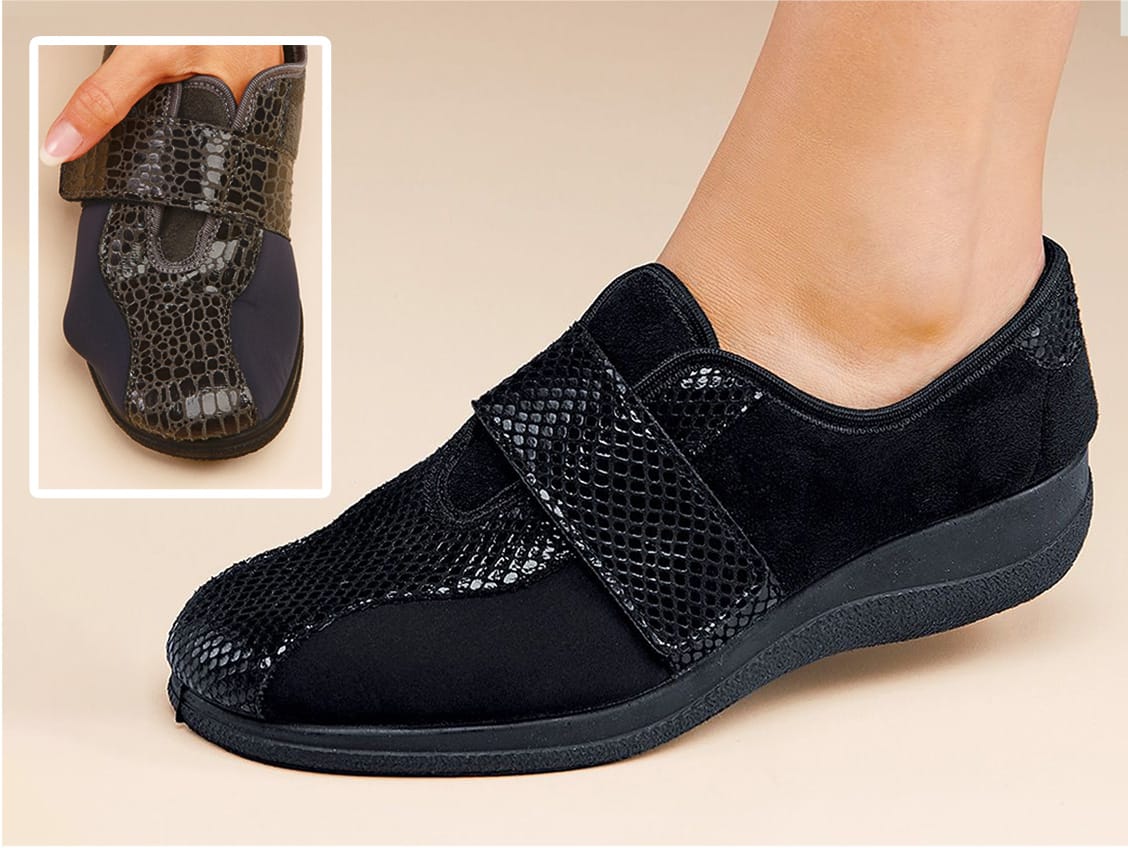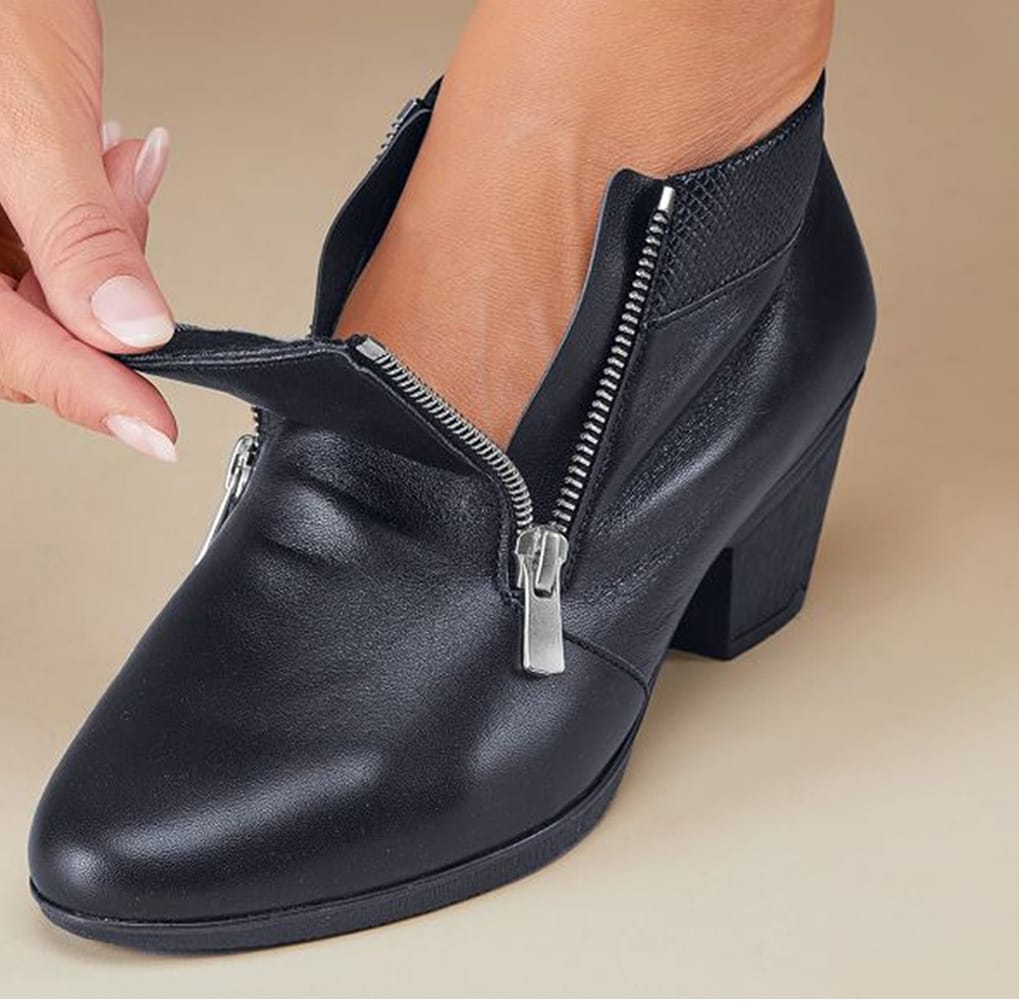 Easy slip on shoes
For whom ?
For those who want style and femininity without hassle and fatigue.
Advantages
Ingenious zip or hook and loop fasteners that also provide support and elegance.
Slip-lasted construction
For whom ?
Slip-lasted construction shoes are specially recommended for wide and sensitive feet.
Advantages
No harmful inside seams so that your shoes feel like a second skin.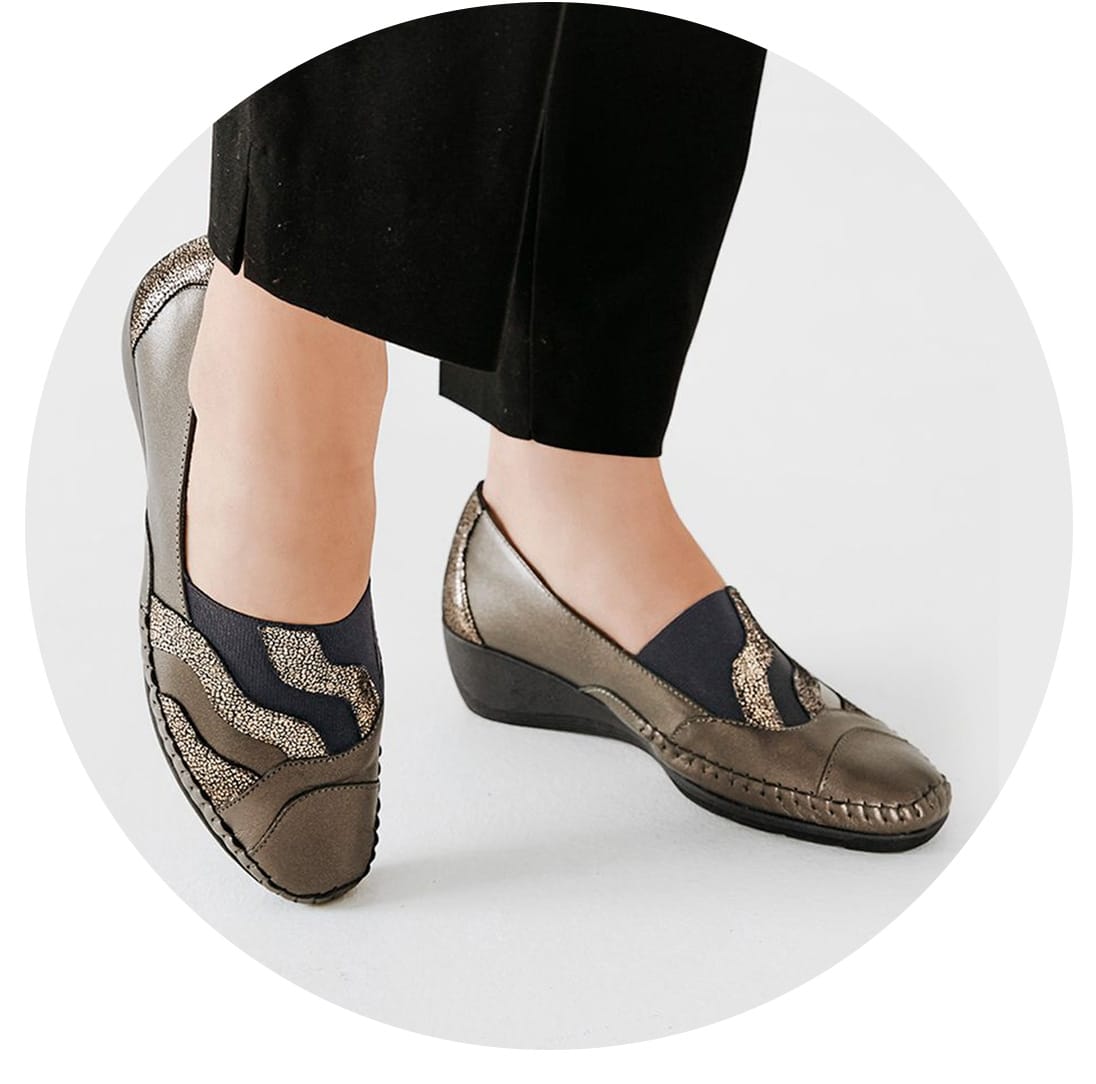 Removable insoles
For whom ?
Practical for anyone who likes to use their own insoles and ideal for anyone who needs to wear orthopaedic insoles..
Flexible soles
For whom ?
Perfect for walking. Will follow your foot movements without causing discomfort.
AND ALSO
Our budget prices
Treat yourself to comfort and quality at budget prices.
We have shoes for all needs and occasions.
What size should I choose ?
Are you sure you know your exact size?
Finding your ideal shoes is all very wellbut you have got to be sure you have chosen the right sizein order to ensure optimum comfort and reduce the riskof rubbing or harming your feet